How to use custom domains with PressCDN
Last Updated -
---
You can use any first level sub-domain you wish for your CDN host (ex. cdn.example-site.com). We do not recommend using www.example-site.com as this should point to the web server versus CDN CNAME.
You'll first need to find your CDN zone's CNAME record, which you can find on atomic.
---
How do I find my CDN CNAME?
You can view your CDN zones from the specific app page or you can view your CDN zones here:
https://atomic.pagely.com/presscdn
You can then verify the CDN CNAME for the app by clicking on the

for your app's CDN zone.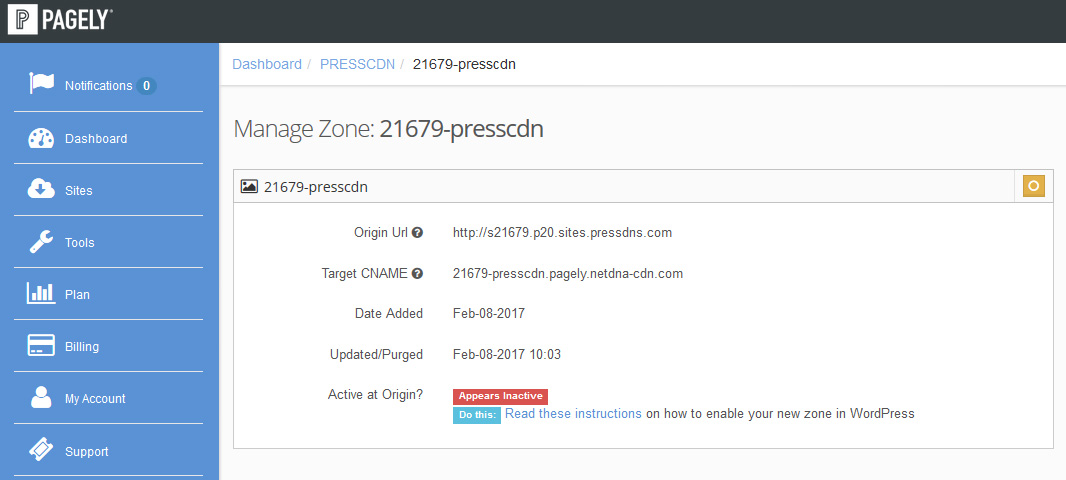 Once you find the correct CNAME for your specific site (these are unique for each site) and you will need to create them if you are not using PressDNS.
If you are managing your DNS zone with another provider, you must create the CNAME record for your CDN sub-domain or it will not work.
Afterwards, please contact support so that we can add the custom domain to your CDN zone.
NOTE: You may use HTTPS for your custom CDN domain (ex. https://cdn.example-site.com), but you will need a valid SSL certificate that is for this sub-domain or includes the CDN sub-domain as a SAN (Subject Alternative Name).
Once the new custom domain resolves with the correct CNAME (DOMAINID-presscdn.pagely.netdna-cdn.com), you can log into the WordPress Dashboard to update the settings by clicking on the Pagely icon > PressCDN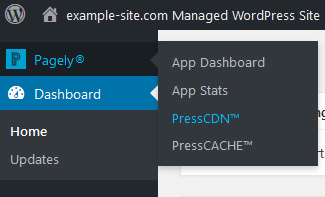 You will then update the HTTP CDN URL with your newly minted custom CDN domain.