Steps to cancel your entire account with Pagely.
While logged into your Hosting Panel Click the profile icon to the top-right, right next to your name.
Next selection "account settings"
Scroll down to select "Close Account"
Canceling a VPS/Enterprise Account
Due to issues regarding security we do not allow our VPS accounts to cancel automatically through the dashboard. In most instances special care is required to make sure all resources are shut down properly. However, this step conveniently allows you to open a support ticket directly from the dashboard.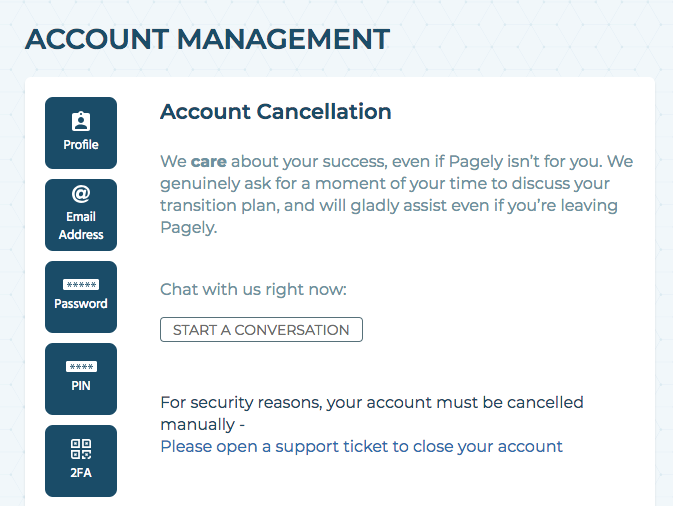 Canceling a Shared Account
If you're on a shared account you'll be given two options at this point...

Start a conversation with Pagely to see if we can do anything to keep you as a happy customer
to proceed with your cancellation.

At this point you'll have to enter your Account PIN, password, and type "CONFIRM" in order to deactivate your account. Giving feedback is appreciated, but optional.
Any cancellation requests submitted via ticket will require validation and feedback. A simple notification is not sufficient to confirm account cancellation.