We'd love you to be a customer forever, but when you choose to move on we think you should be able to do so without hassle. Cancelling an account should be easy and transparent - so here you go!
How do I cancel a single domain on my account?
1. Login to the Atomic Panel: https://atomic.pagely.com and Click Sites > All Sites. In the list or search, locate the site you want to remove. In the upper right of the site details page, click the red X box (delete this site)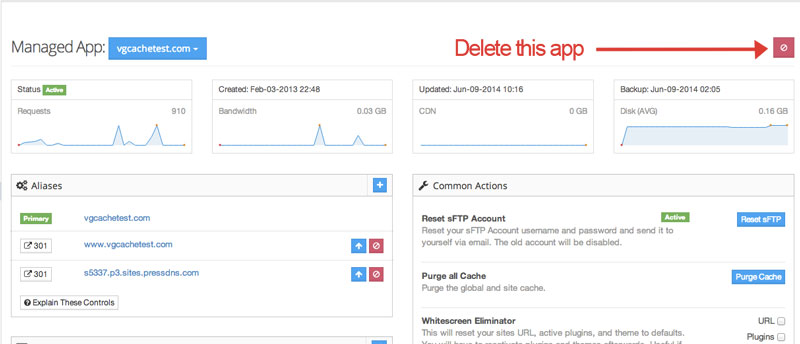 2. Clicking on "Delete this app/site" will then prompt you to verify you really want to nuke this site.
How do I cancel my entire Pagely account?
1: While logged into your Hosting Panel (https://atomic.pagely.com) Click the drop down in the top right next to your name, then My Details.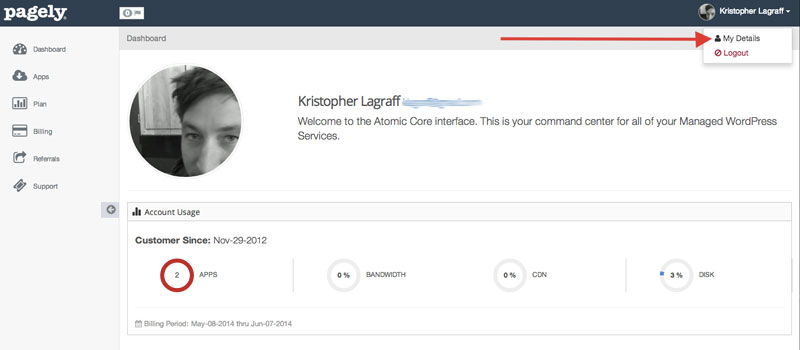 2.This will take you to an account management area. You can then click the "Cancel Account" tab.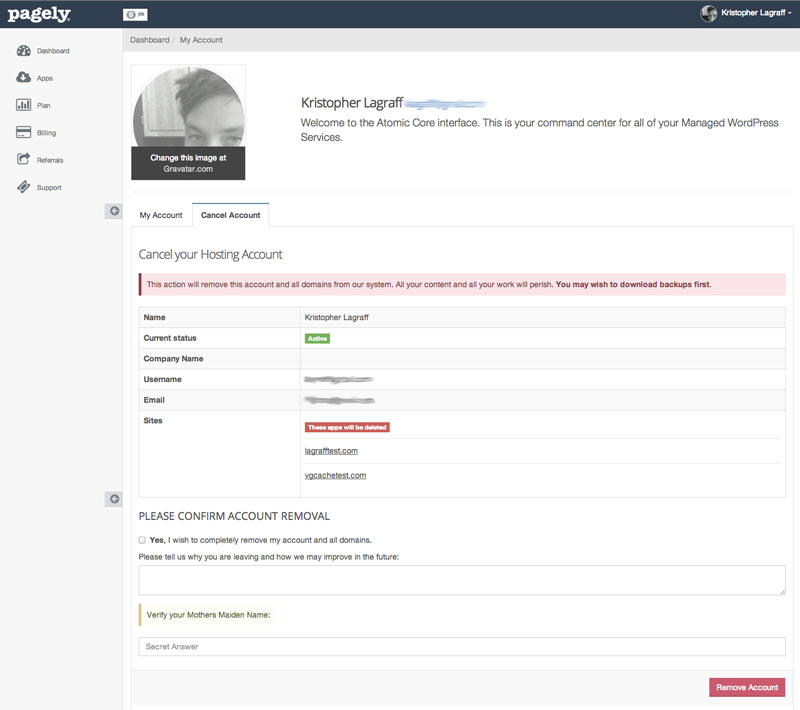 3. At this point you'll be prompted to answer the secret question on the account to verify you want it removed. Click Remove Account. We will then cancel your billing, nuke your sites, and wish we got to know you better.