How do I purge all the cached pages/assets for my site.
Last Updated -
---
Pagely aggressively caches your page output and your .css, .js and images.  These assets can be cached for hours or weeks depending on the type. Some useful things to know.
Whenever you update a post/page, the cache for that post and your homepage are automatically cleared.
Whenever you add a new post/page, the cache for the homepage and your /feed is automatically cleared.
Pages are cached for around 30 minutes. CSS, JS and Images are handled by PressCDN and are cached for 2 weeks.
Staging urls like s12345.p20.sites.pressdns.com are not cached at all but might still use the PressCDN.
Please note that browser caching can be setup to change the way the browser is storing these files and would require you to clear your browser cache. Please do any internet search for the browser you use to find an article on clearing that.
How do I manually clear all caches?
There are 2 ways to nuke everything in cache.
Via Wordpress: Login to your WordPress site and go to Pagely > App Dashboard > Press button to "Purge All Caches + CDN"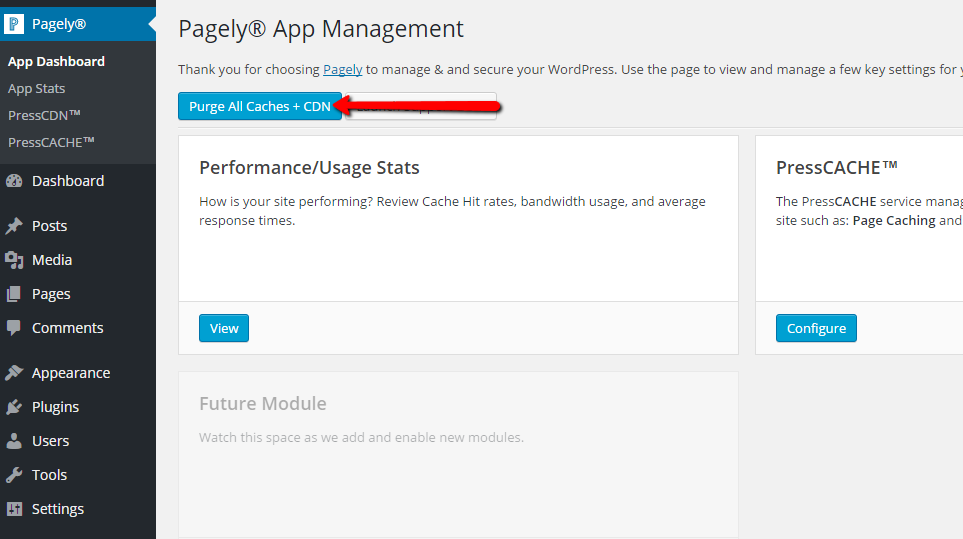 Via Atomic: Login and go to CDN > Find the url you wish to purge cache for that is associated with your application and select edit > select Purge Cache (you should see the timestamp adjascent to it update).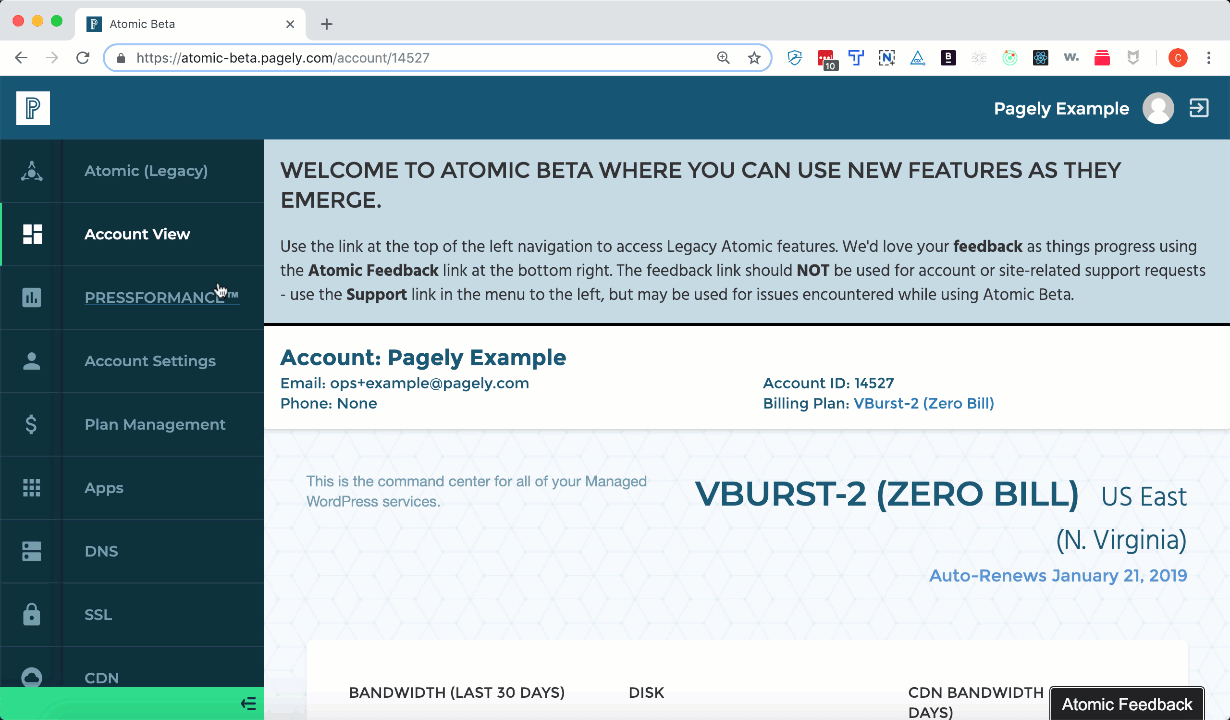 ** Please note that CloudFlare users will need to purge all cache there as well.