There are 3 ways to point your domain traffic to Pagely. These are via:
PressDNS

CNAME record

A record/IP address
Using PressDNS
If you're using PressDNS to manage your domain's DNS, you'll want to jump over to our article on using PressDNS to point your nameservers to Pagely.
Using External DNS
Getting Your A and CNAME Records
If you'll be using another DNS service, such Cloudflare as or through your domain registrar, you'll need to know where to point your A and CNAME records. Here's how to find them:

Note: We recommend using CNAME records if possible.

Log into the Atomic control panel.
On the left side main menu, click on Apps.
Locate the site that you need to need to point the domain to, and click on the Gear icon to the right of it.
From within the app settings, scroll down and navigate to the App Info tab.
Scroll down to locate the Default DNS Information section.
Inside the Default DNS Information section, you'll see the A and CNAME records that will allow you to point your domain to your site on Pagely.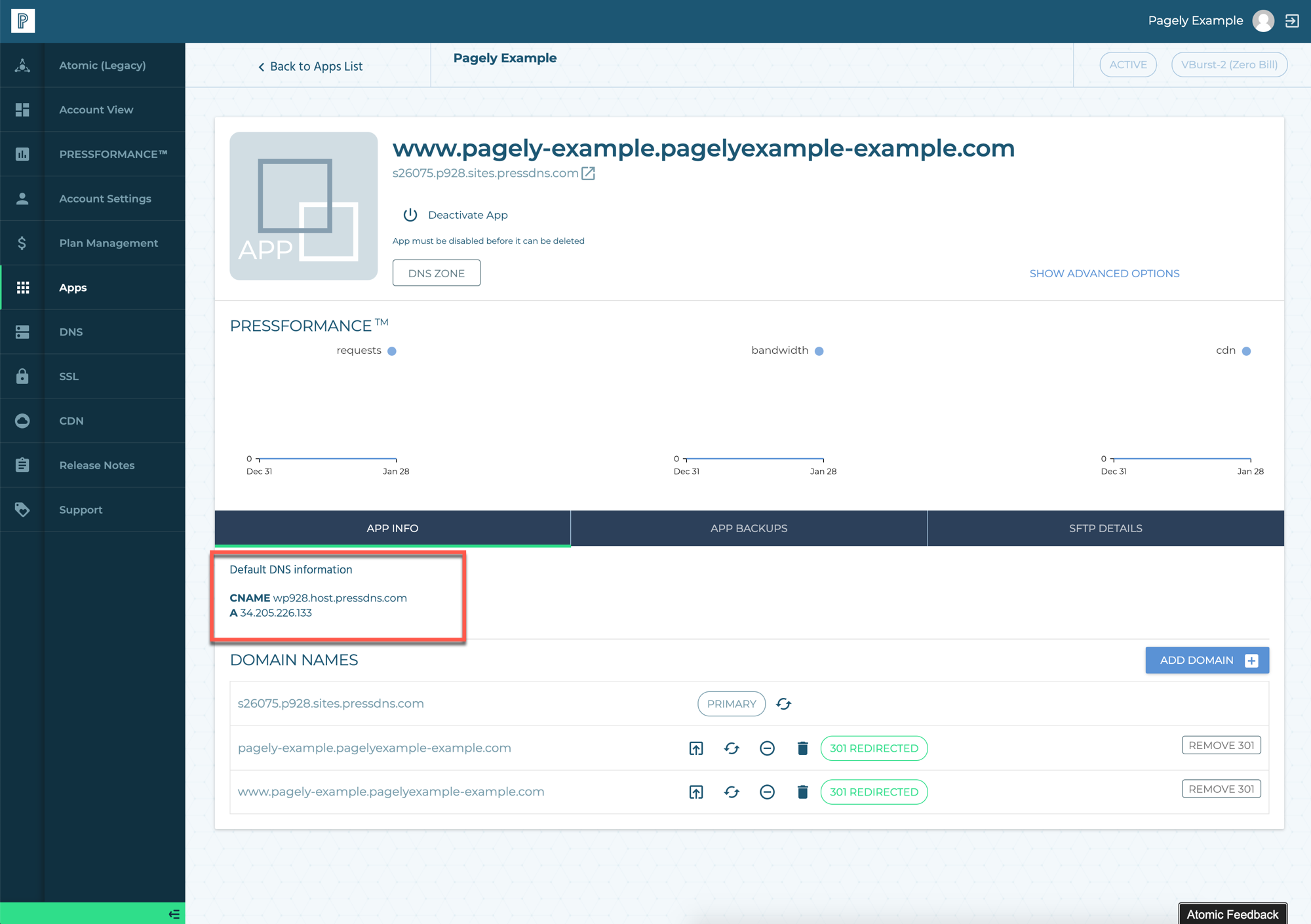 Pointing Your CNAME and A Records
Updating your DNS records will vary based on your domain registrar. For more information on doing that, you'll want to contact your registrar or review their documentation.