Can I Prepay?
Last Updated -
---
Yes. You may elect to pre-pay annually for your subscription and receive a 5% discount.
You should select this option when signing up as shown below.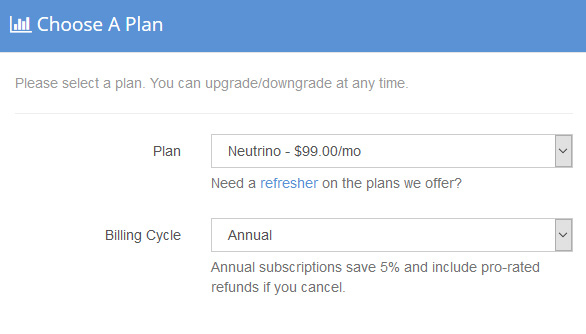 If you would like to convert to annual billing after you have already signed up, please contact support and we can accommodate you.