Subscriptions/Plans in Atomic Hosting Panel
Last Updated -
---
Finding your current plan in our new atomic interface (ARES)...
click on the profile icon in the top right corner.
Select "Account Settings"
Select "Billing"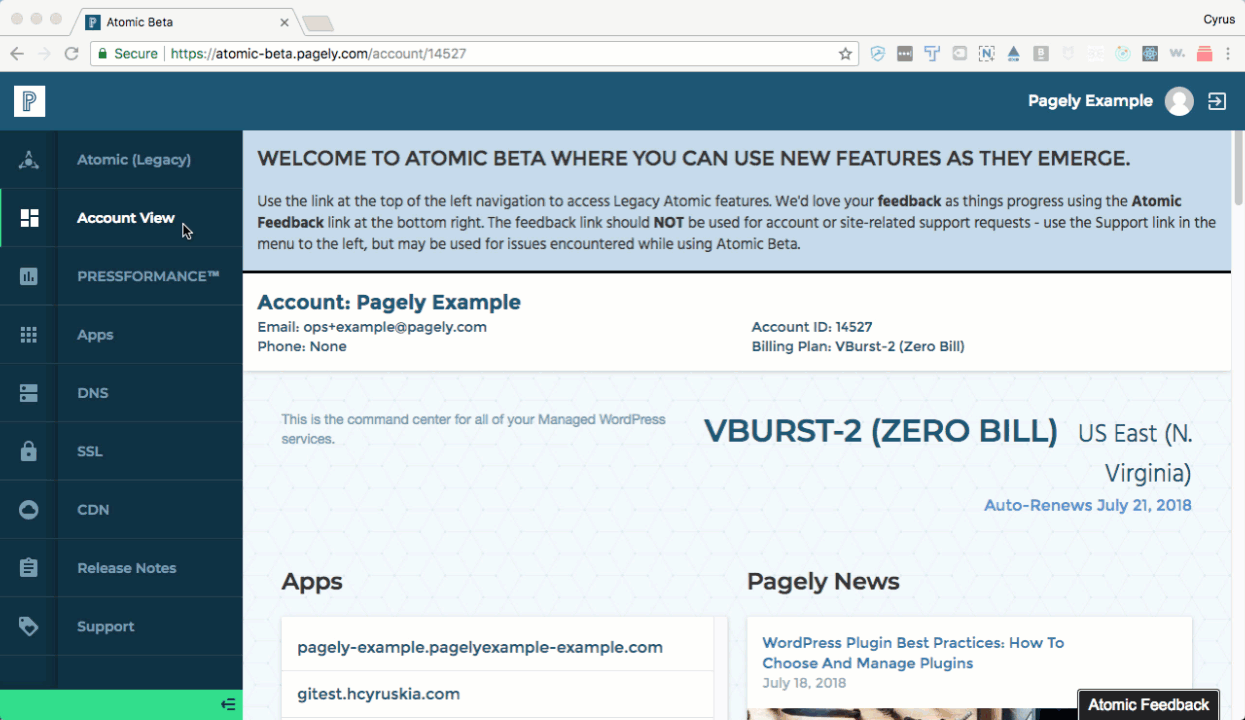 Click Plan from the left Nav so see an overview of your Subscription details. You may also Modify your plan with an upgrade or downgrade.
Finding your current plan on your old atomic interface...
from atomic.pagely.com select Plan
Select "My Plan"
Review the name under "Current Managed Plan"