Aliases are alternative/additional domain names this site will respond to.
To add an Alias, log in at atomic-beta.com, go to Apps, select the "settings" gear icon, scroll down and click "add domain."
You may create additional aliases at any time. A common alias is www. and mustbe configured in our system if you wish your site to respond to www. requests.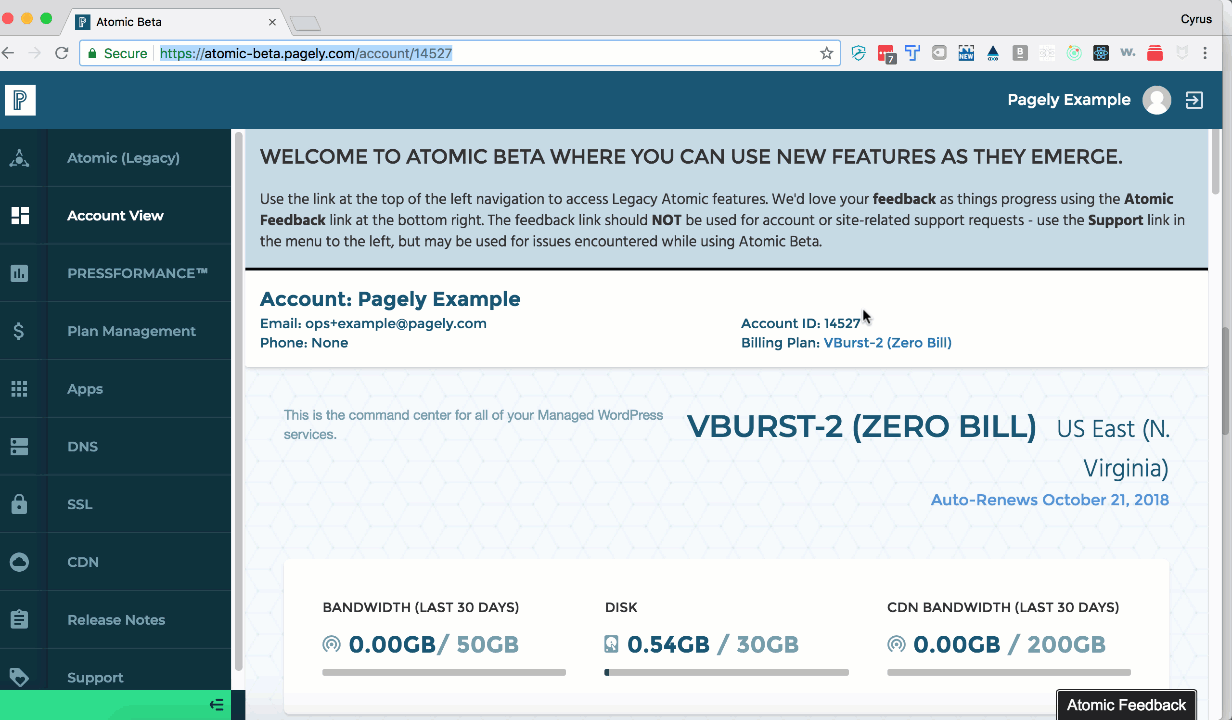 To change the primary domain of a site, you actually create an alias for domain you wish to use, and then mark it "primary".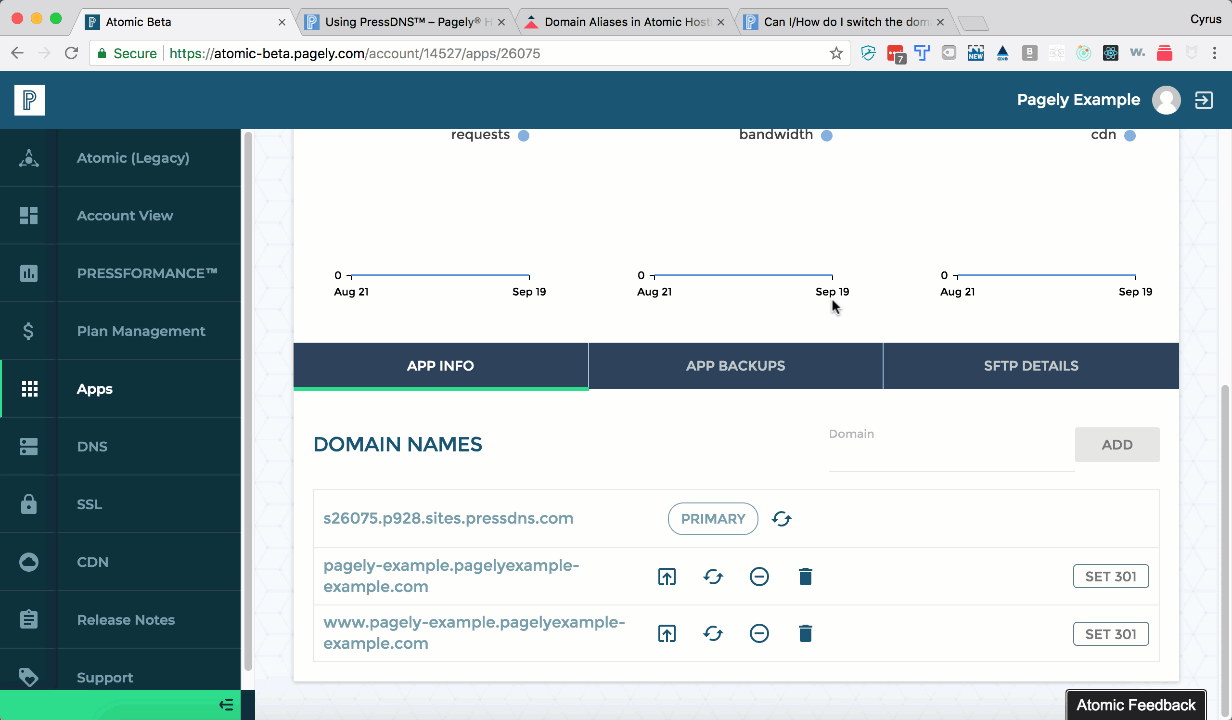 For more information, please check out our Can I/How do I switch the domain on a Pagely site already running? article.
It is a good idea to 301 aliases to the primary in most cases. The 301 redirect will redirect any requests to the primary domain.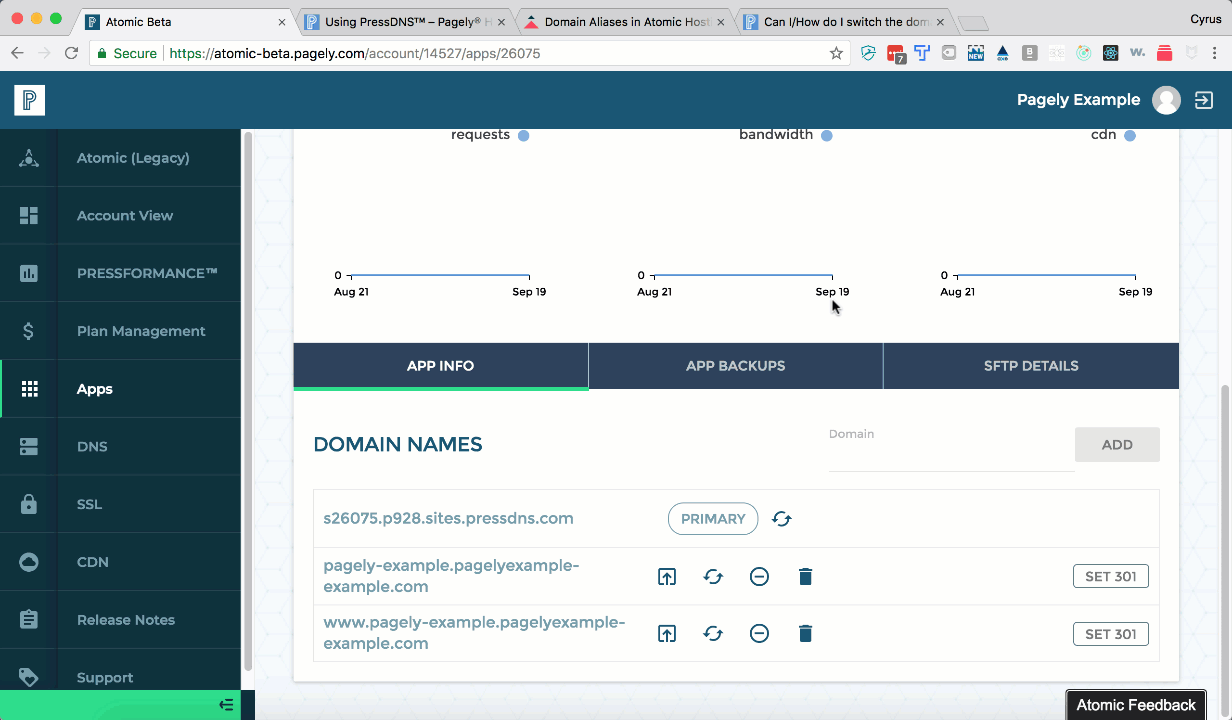 If you want to redirect specific pages/paths, you'll need to use a redirect plugin or custom rewrite rules.
For Multisite users: An alias must be configured for every sub-domain/domain you are "Mapping" to your multisite install. Or if you are using a subdomain setup, it's recommended to add a wildcard alias on the domain.
NOTE: If you switch aliases between a staging/dev site and production site and use PressDNS, you must ensure you re-create the DNS zone on the production site.