Connecting to your Database with a Remote MySql Client
Last Updated -
---
If you need a GUI interface for database management, you can use SSH tunneling to connect to the database. SSH access is only available on our VPS plans or higher and users must be at least a Tech collaborator.
Please make sure you have followed our FAQ to set up SSH access before proceeding.
---
1. Open up your remote sql client (I will be using Sequel Pro)
Choose SSH for connection method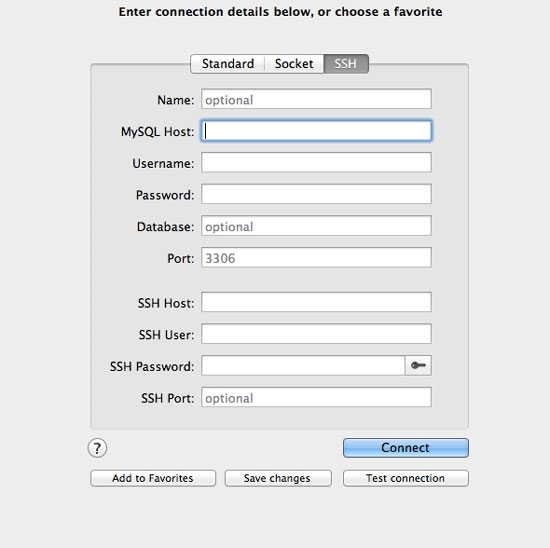 2. Retrieve your database credentials from wp-config-hosting.php file. In terminal you can type the following command from your home directory.
$ nano ~/sites/domain-name/wp-config-hosting.php
Enter the database credentials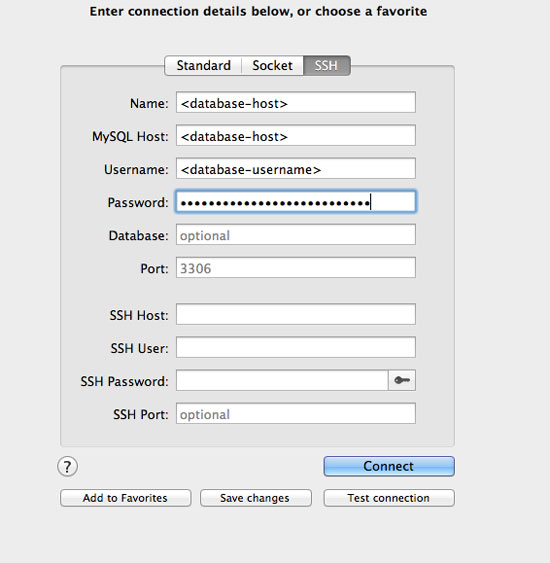 3. Enter your VPS SSH hostname (In the SSH Host field) along with SSH username.
Note: For SSH Password make sure click the "key" icon in order to specify the path to the SSH key you provided us for initial SSH access.
4. You are now ready to connect > Connect