How do I delete a single domain on my account?
Last Updated -
---
Deleting a single domain on your account.
NOTE: Please understand that if you plan to cancel the entire account you will want to use this article. Deleting all applications on the account DOES NOT stop the billing because you still have an active account.
1. Login to the Atomic Panel: https://atomic.pagely.com and Click Sites > All Sites. In the list or search, locate the site you want to remove. In the upper right of the site details page, click the red X box (delete this site)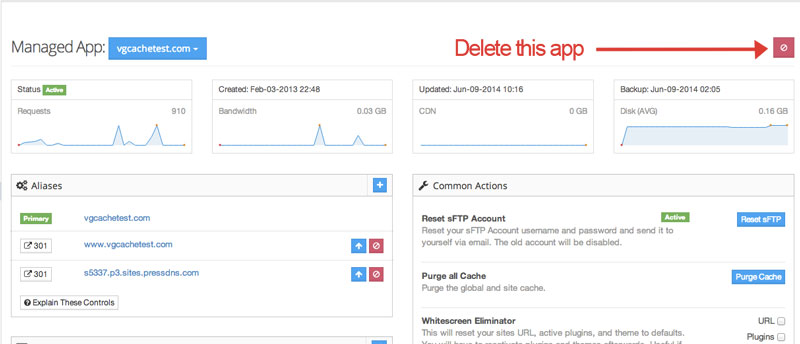 2. Clicking on "Delete this app/site" will then prompt you to verify you really want to nuke this site.