Setting up SSH access for your VPS/Enterprise Account - PC
Last Updated -
---
NOTE: Mac users please review this article
PuTTYgen SSH key creation process
To generate your personal SSH public/private key pair:
1.) Download PuTTYgen to your computer.
2.) Run application by double-clicking the downloaded file.
3.) At the bottom of the application in the parameters section make sure you select RSA and confirm it is using 2048 bits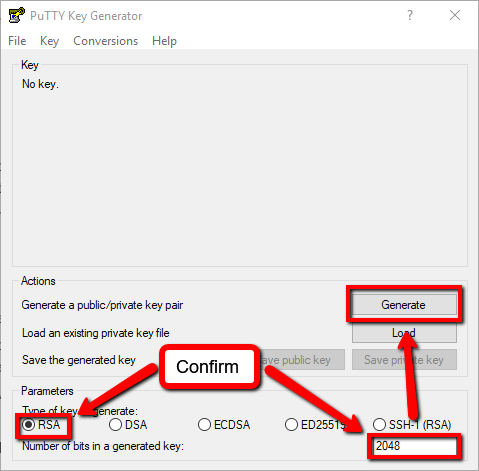 4.) At this point the application requires you to move your mouse around randomly on the application so it can create a random key to be more secure. You will notice when the mouse is moving over the application the progress bar will move so keep moving the mouse till it completes the process.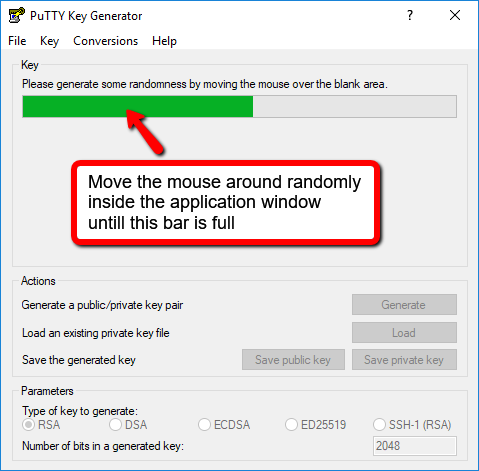 5.) At this point you can update the Key Comment if you would like so you know what the key is for. You will also need to enter a Key passphrase and confirm it by typing it in a second time. Once you have filled out this information make sure you save the public AND private keys locally in a secure place. You will need to provide us with the public key and use the private key on your SSH application to allow for it to authenticate. It is possible to create a key without passphrase but this is very insecure and defeats the main purpose of security that a ssh key pair provides. Please make sure you add a passphrase and store the value securely so you can enter it when needed.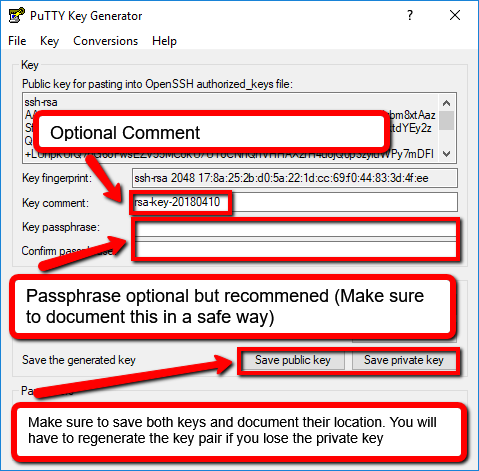 6.) Copy public key and follow this article for adding the Key within Atomic.
(Optional Step) Using Pageant to handle ssh Keys for Putty
You will have to enter your passphrase every time you use the Key. If you want to make it a bit easier and only have to enter the passphrase once when first using the key then you can use Pageant.
1.) Download Pageant to your computer.
2.) Run the application by double clicking the downloaded file and click on Add Key.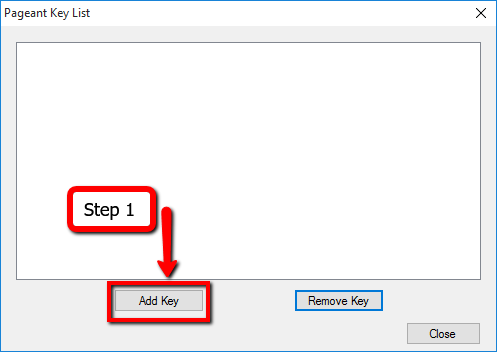 3.) Locate private file you saved earlier and select it. Then enter the passphrase that you saved from the creation process.
The key should now be added to the key list and it should be ready for use with Putty.