Redirecting traffic to https (port 443)
Last Updated -
---
Pagely's new Atomic dashboard makes it very convenient to encrypt your site. However, you may have noticed after a successful installation of an SSL cert your site still loads over http (port 80). This is to insure your site does not break.
It is the recommendation of Pagely you first explicitly visit your site over https (https://yoursiteexample.com) to make sure nothing is broken. If everything looks good, you may follow these steps to force your site to load only over encrypted channels...
Step One - login
Log in to your Atomic dashboard, and click the SSL option

Step Two - Select domain
Navigate down to the SSL Management section, and click on your domain, or your domain's "eye" icon.

Step Three - select domain settings
Click on your domain once more to see its certificate settings...

Step Four - Redirect
Toggle the "on-off" option to turn on-or-off https redirect.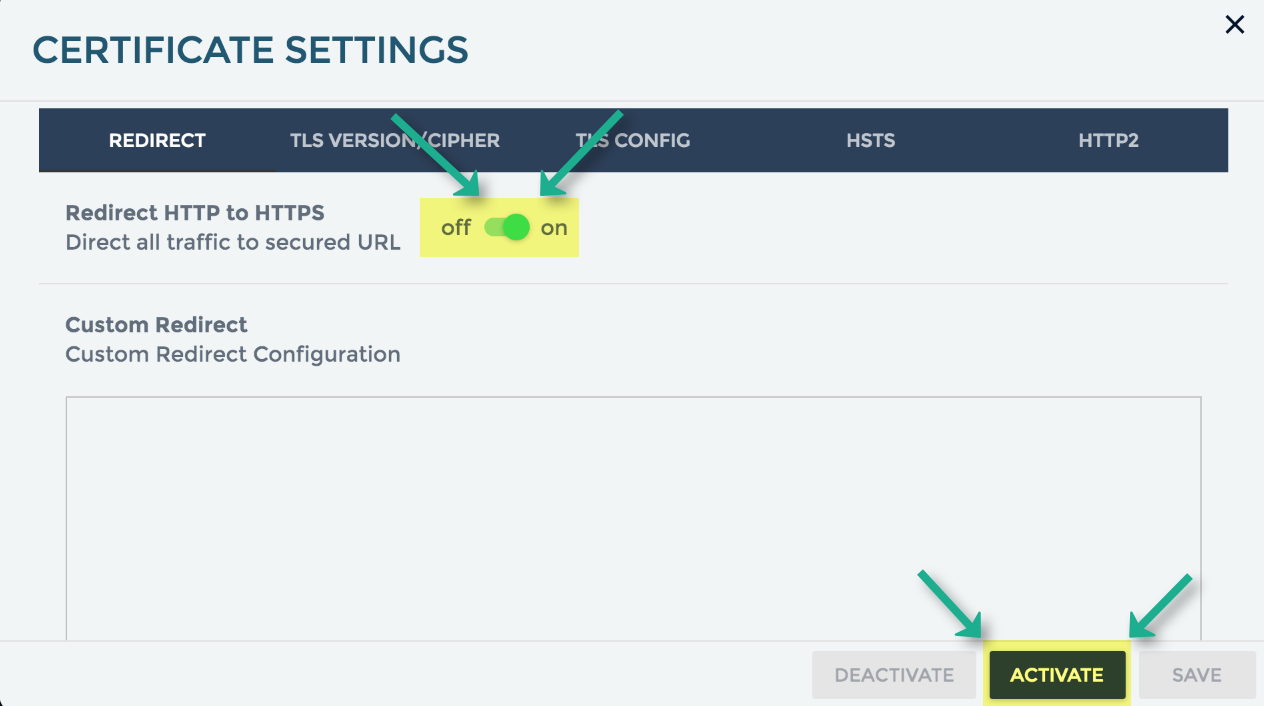 Once active it will look like this...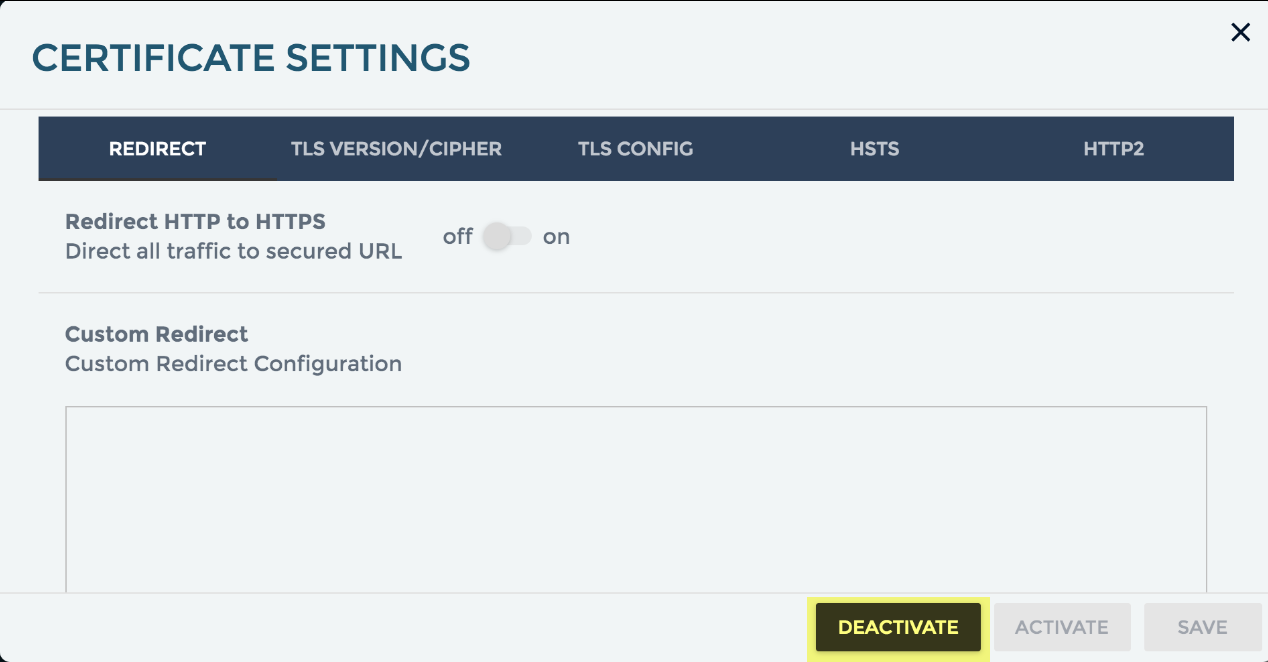 At this point test your site to ensure the redirect works. Keep in mind caching may effect whether you can see the end result or not. Using curl via the command line, using a query string (https://yoursite.com?v=12), or chrome's incognito mode may bypass browser cache to make sure your page is loading accordingly. Logging into your WordPress application will bypass cache entirely. If everything looks good, you're done!