Deleting TLS / SSL certificates in Atomic
Last Updated -
---
Purpose 
This article explains how to delete an SSL / TLS Certificate that you've installed in Atomic. By default the trash can icon will be disabled to prevent you from accidentally deleting an active TLS / SSL certificate. To delete this certificate, you must EXPLICITLY deactivate the cert.
Step One - login
Log into your Atomic dashboard, and click on the SSL section to your Left.

Step Two - Select domain
Navigate down to the SSL Management section, and click on your domain, or your domain's "eye" icon.

Step Three - select domain settings
Click on your domain once more to see its certificate settings...

Step Four - Deactivate
Click the Deactivate button at the bottom...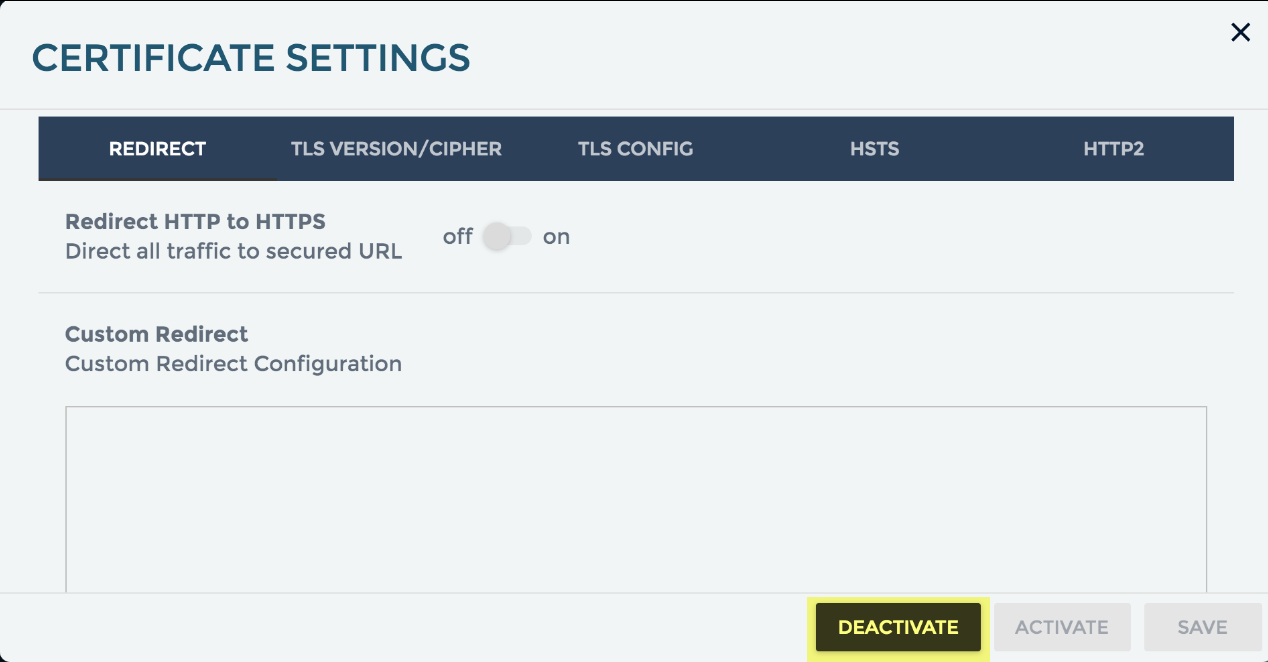 Step Five - Return to SSL management
Return to the first SSL management page and the Trash can icon should now be active!

NOTE: If it's still inactive you may need a simple refresh the page to see if this resolves the issue.