Multi-Factor, or Two Step Authentication is an incredibly important step to securing any account. As such, we implore our customers to undertake these steps to ensure their account is more secure than the simple username/password authentication. For a deeper explanation, please read the following wiki on What 2FA is.
Note: You need a mobile app on your mobile phone to read the QR code and create tokens. We recommend Google Authenticator, but alternatives such as Authy work just as well ( both are Available on Android and iPhone). Pagely does support SMS 2FA, nor do we have plans to in the near future.
Step 1. Log into atomic and select the first icon (Your Gravatar).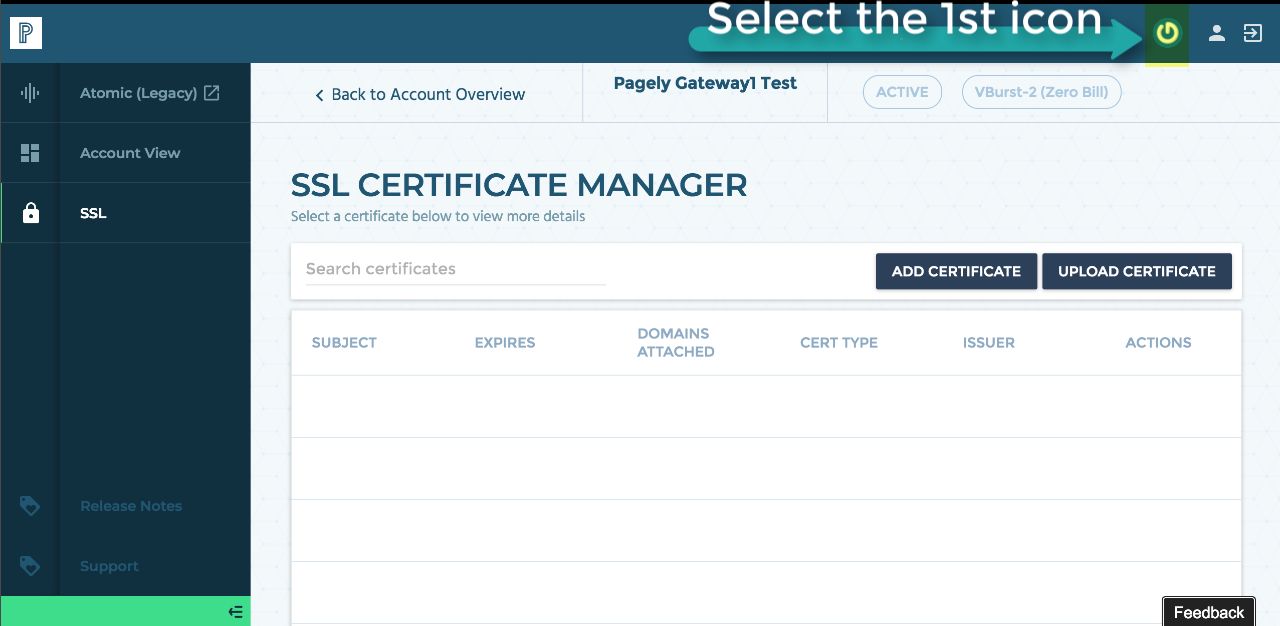 Step 2. Select the 2-Factor Auth option.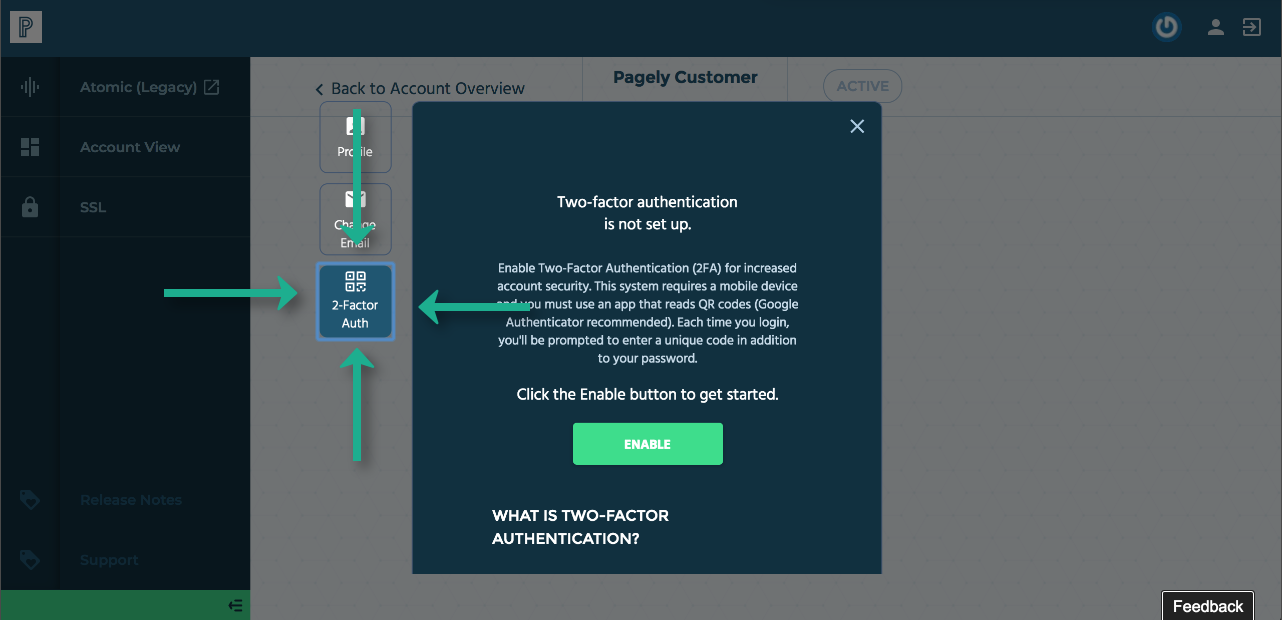 Step 3. Open your mobile application, and enter the six digit code (you may be required to do this process twice)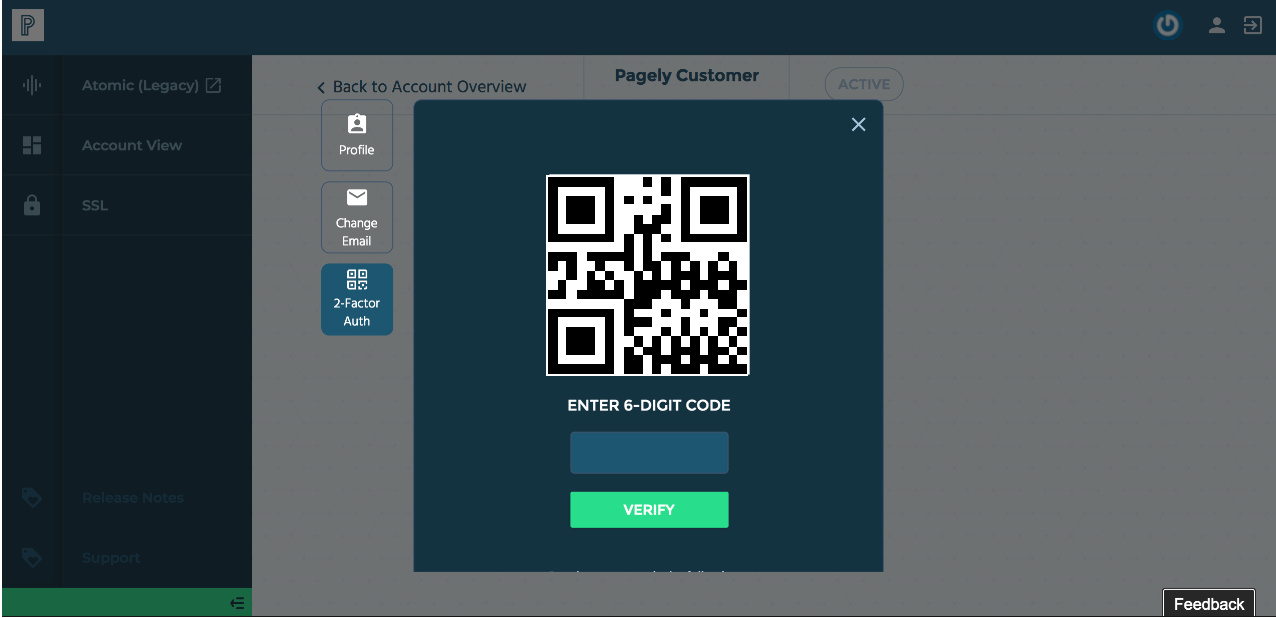 After completing this verification task you will be required to log in using your username, password, and your authenticator app from now on.
If you run into any trouble, feel free to contact support. If you ever need 2FA disabled you will be required to successfully verify your identity with our support department using other methods we have available.