Add SSH keys to your Pagely account (ARES)
Last Updated -
---
Pagely now provides our VPS users the ability to add SSH keys to the Atomic dashboard. With the new release of Atomic, we only allow SFTP/SSH access with SSH keys. Password logins for newly created SFTP/SSH users is restricted. If you have not generated SSH keys yet, please look over one of the following articles to get started:
For Mac users click here
For PC users click here
Links to the articles above are also provided within your Atomic Dashboard on the following page.
log into the new atomic dashboard, and click the start icon on the top right corner...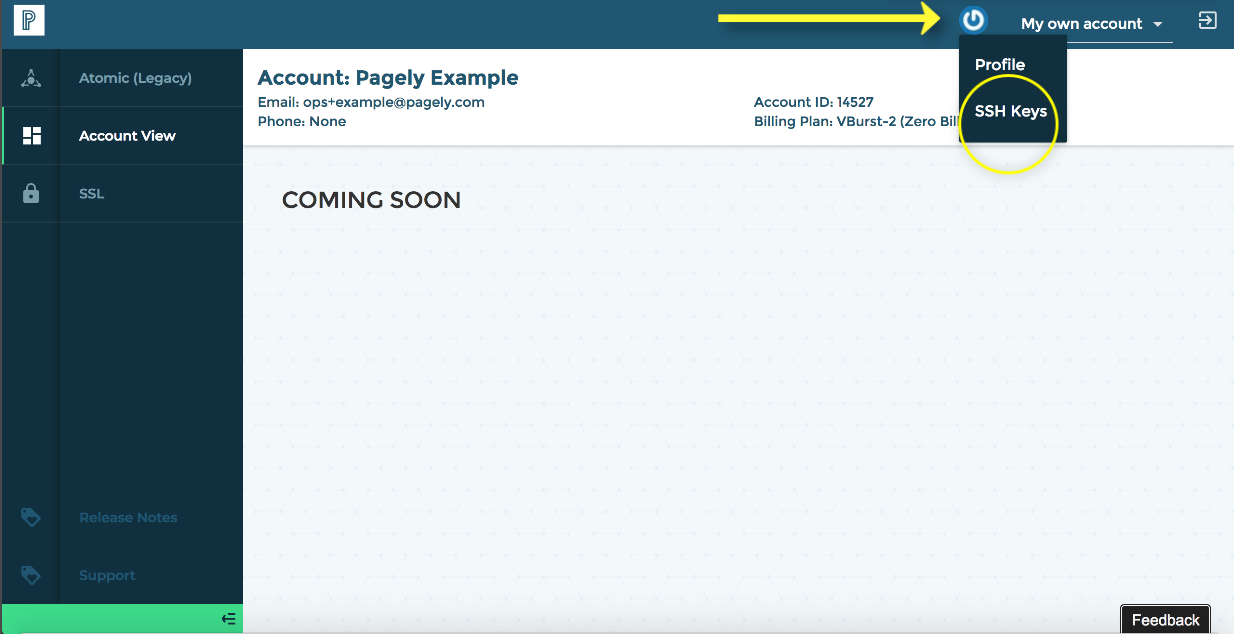 Once there, you will be prompted to add a new user, if one does not already exist...

 Now that the user has been created, the page will update and have a field where you can enter in the SSH public key. Copy your public key and paste it into the field below "Add New Public Key", then click Add Public Key.