Purpose
This document will explain how to generate a CSR in your Atomic dashboard once logged in.
What is a CSR?
A CSR (Certificate Sign Request) is a message sent to a certificate authority (CA), which is needed in order to apply for a digital identity certificate. It will contain information such as...
Common Name: (example - www.primaryaliasatpagely.com)
Organization: (example - Pagely customer's company name)
State/Province: (examples - California, or Trentino!)
Organization Unit (Optional): (example - Pagely customer's IT department)
Email: (example - pagely@customer.com)
If you intend to provision SSL certificate from another authority you will need a CSR. It is best to create your CSR with your host provider (us) as generating this file will generate a private key that ideally would not be moved. 
PLEASE NOTE: We recommend deploying your application BEFORE this endeavor. As this will make for a much more linear process.
Step One - login
Log into your Atomic dashboard, and click on the SSL section to your left.

Step Two - click add certificate
Click the "Add Certificate" option and select "Create CSR"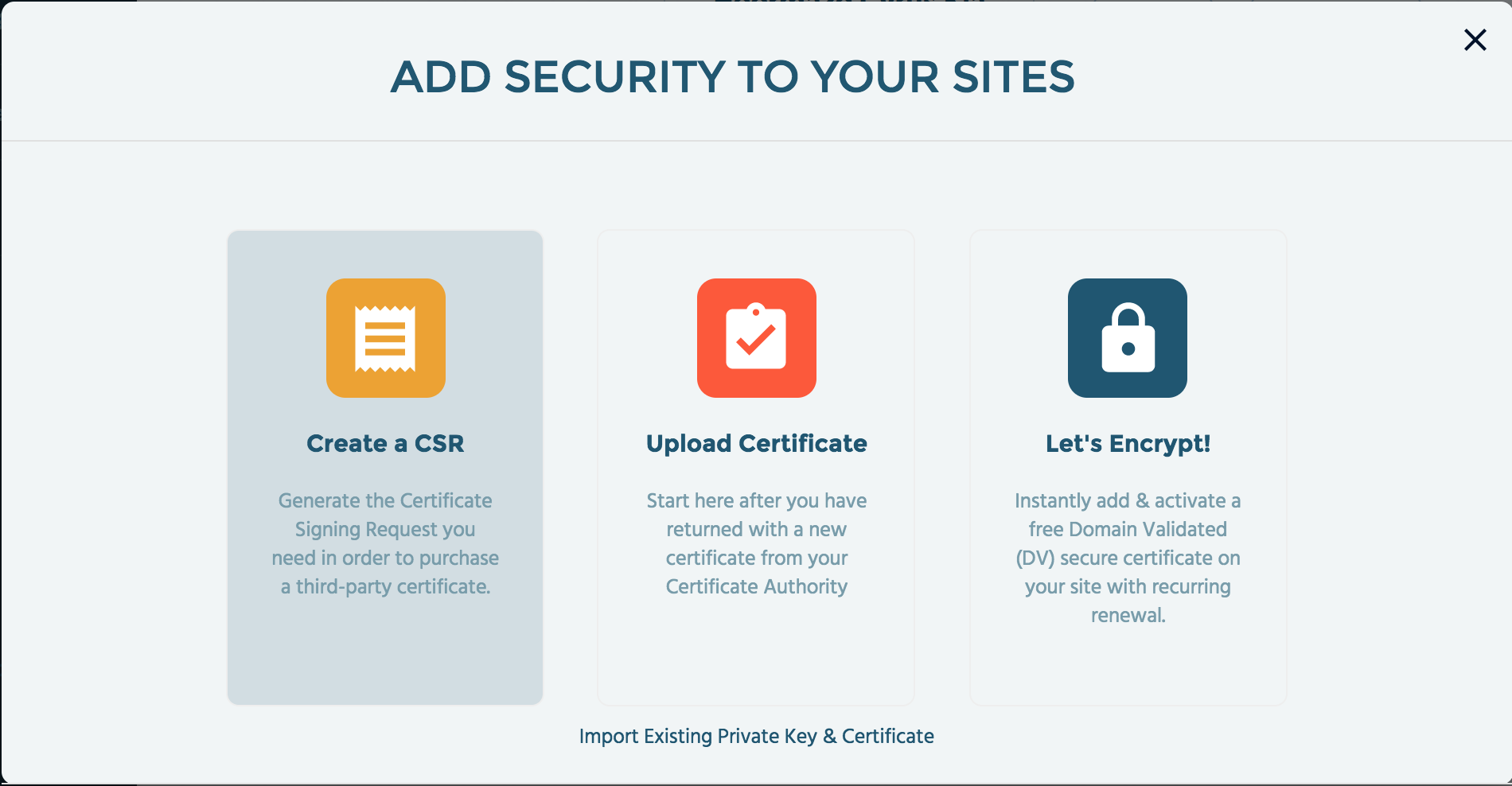 Step Three - select domain
Select your domain from the drop down menu...
NOTE: If you wish to generate a wildcard CSR, you'll have to select a app/domain first. You can then define the wildcard domain on the next screen.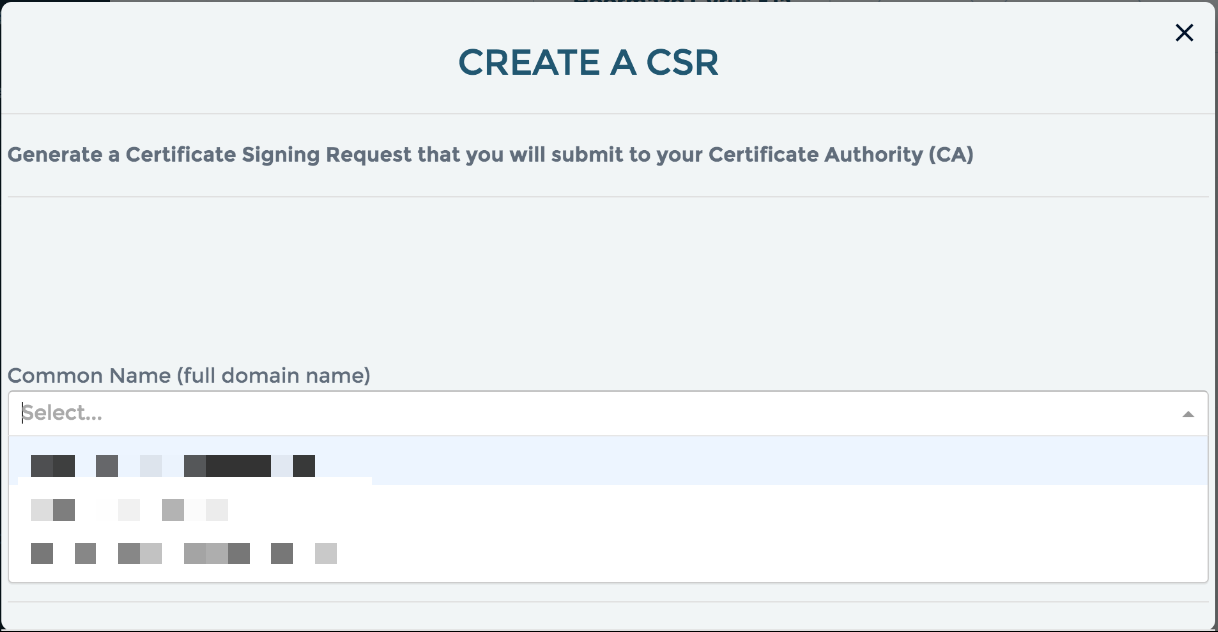 Step Four - add info
Add your Organization and Country, select Continue...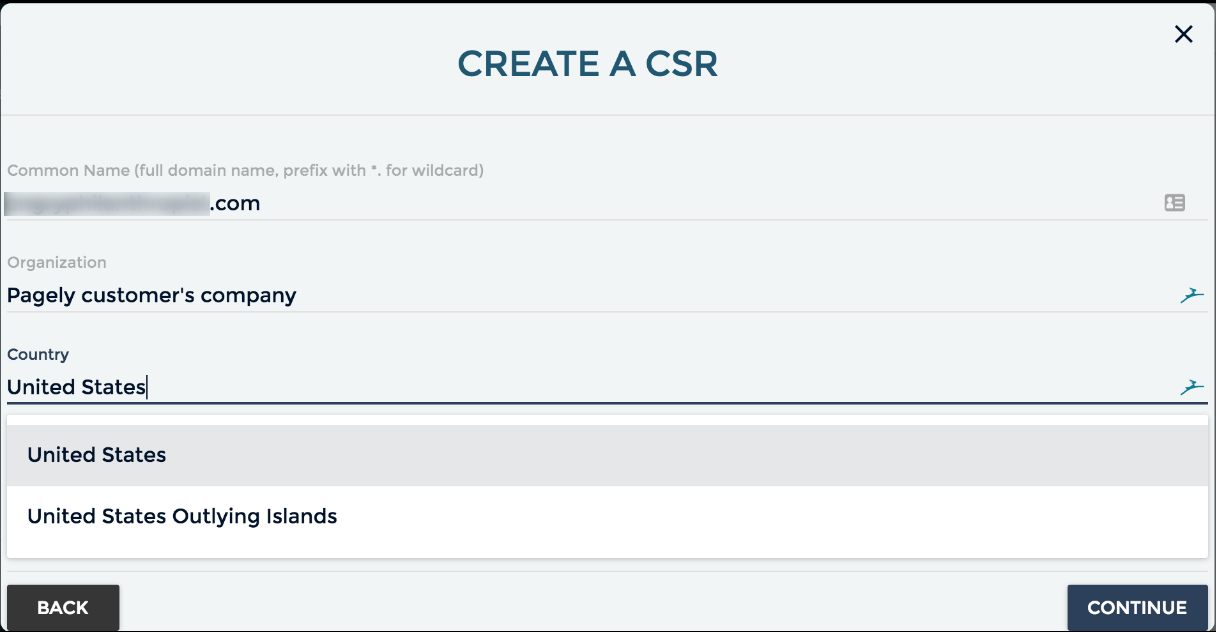 Step Five - continue
Add your City, State/Province, Organization Unit (optional), and Email address. Select continue to review...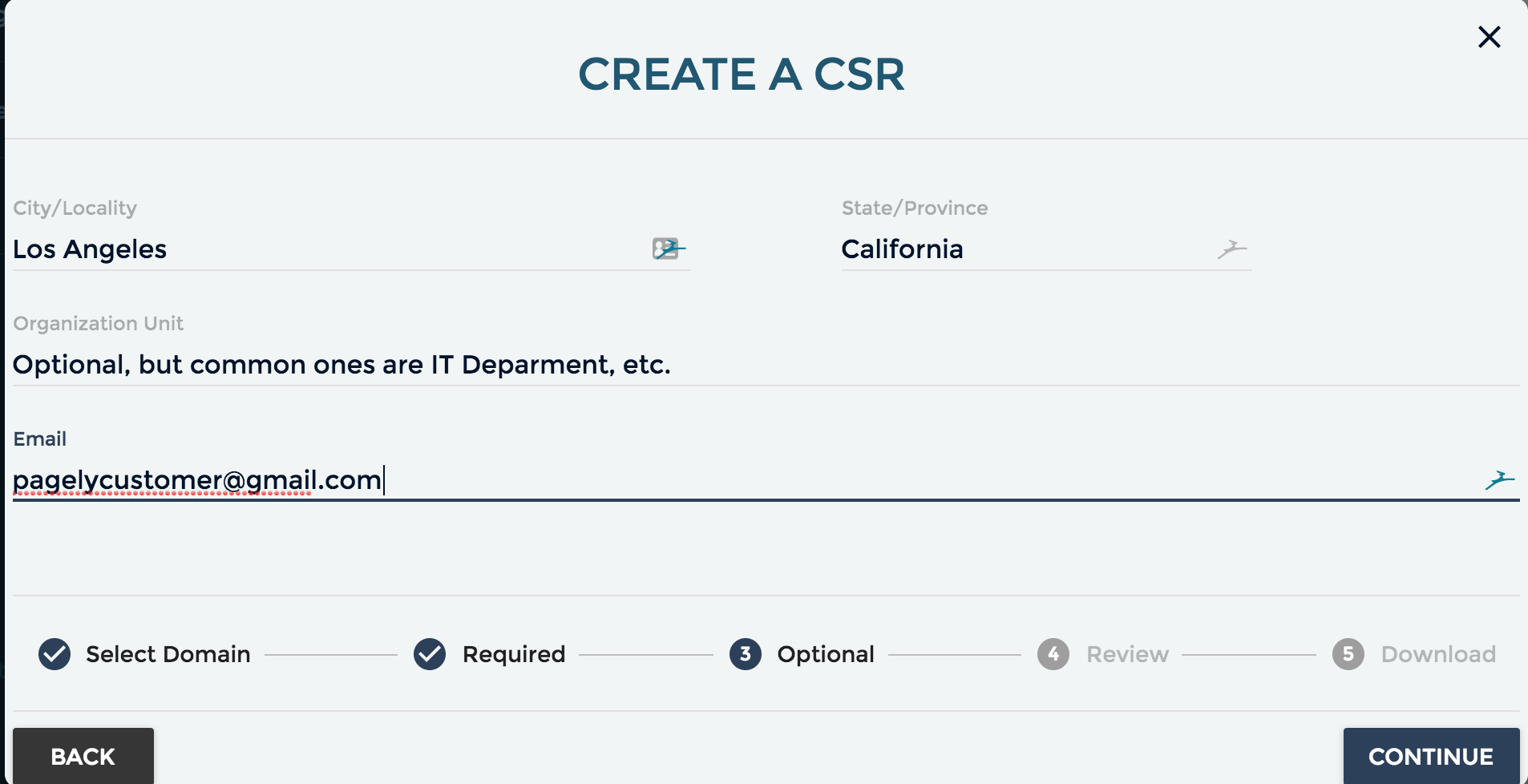 Step Six - review
Review your Progress, then generate your CSR!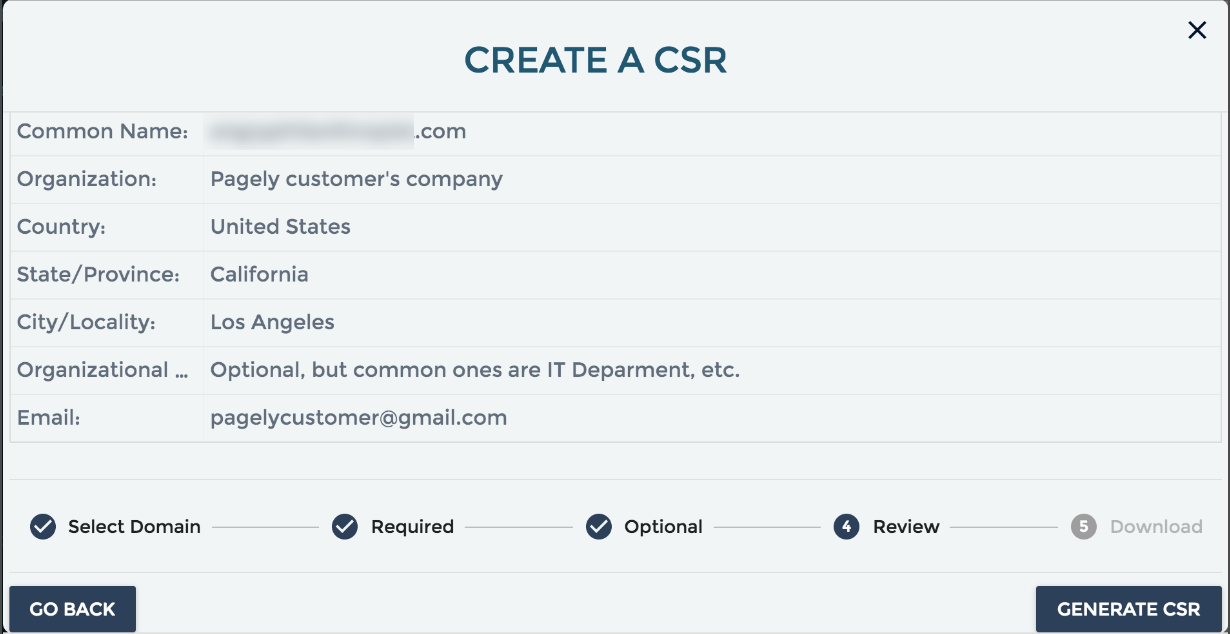 Step Seven - copy
Copy the contents to your clipboard, and paste the following into a text editor, note pad, etc. for safe keeping...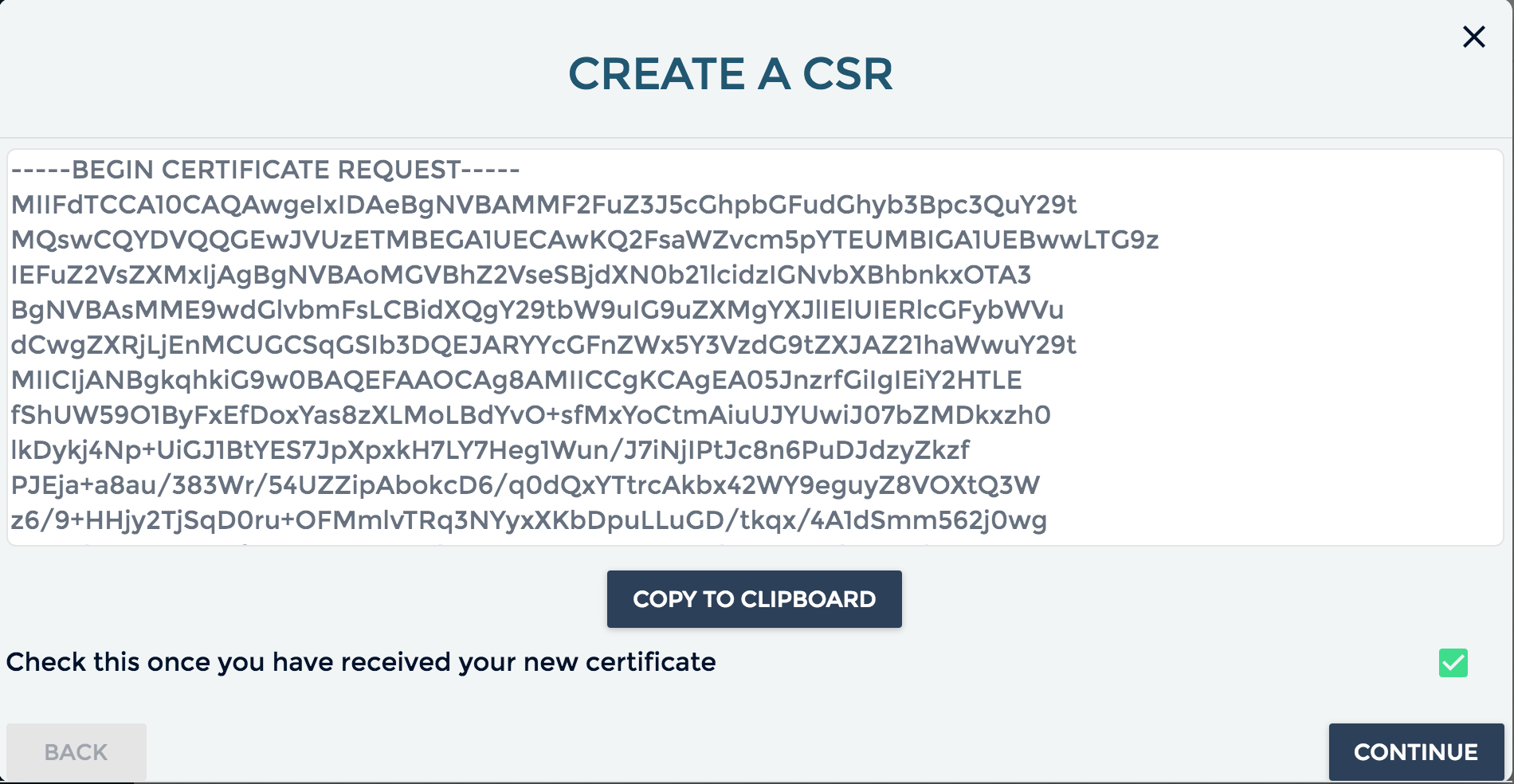 You're done!
Once you provide your CSR to your Certificate Authority they should provide you with a public key (postfixed with ".crt) for you to apply in your Atomic dashboard. You can use the following article: Adding SSL certs to Atomic - to assist you.