We provide completely managed and automated nightly backups of all of your files and databases, with a 14 day retention period.
Backups are archived in off-site secure storage at Amazon's S3 service, and can be retrieved from within the Atomic control panel.
Accessing Your App's Backups
Begin by logging into the Atomic control panel.
On the left side menu, click on Apps.




To the right of the app that you want to access backups for, click on the gear/settings icon.




Once within your app's settings, click on the App Backups tab.




To create a link to your backups, click on Retrieve Link to the right of the backup that you want to access. This will create a time-sensitive link to your SQL and content files.




From here, you can now download your backups using the appropriate icon to the left or right of the link creation icon.


Please contact our support team if you need to perform a full restore.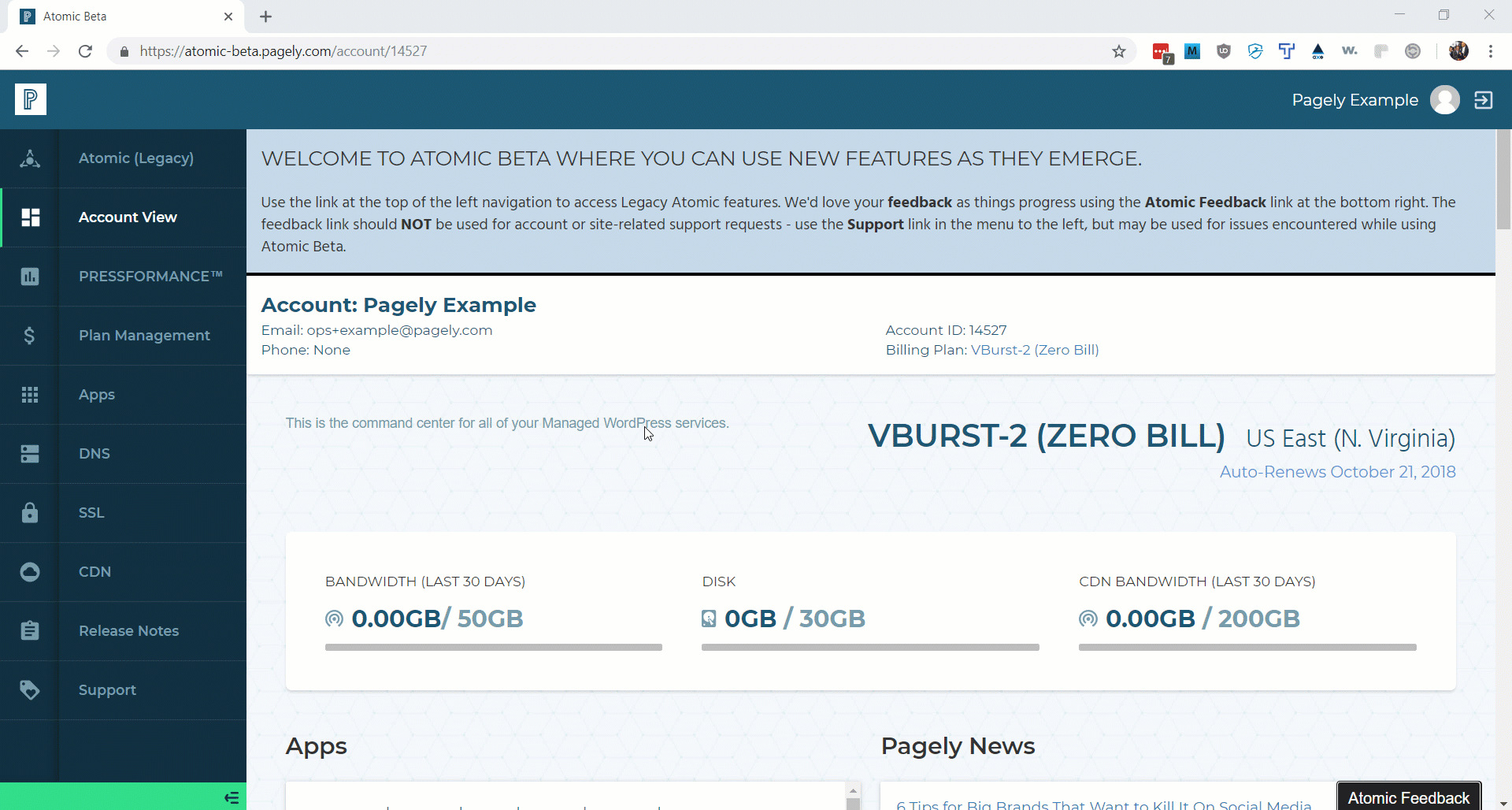 Can I Store My Backups Elsewhere?
For VPS and Enterprise users, you may also provide us with your own S3 account's credentials and we can push a second copy each night there as well. For that backup scenario, you can set your own retention period.
For more information on storing your backups on your own location, see our article on setting up your own S3 account