Press3 is a service offered by Pagely that allows you to automatically offload your static assets to your own personal Amazon S3 bucket. This allows you to have a lower footprint on your Pagely VPS account while still retaining your library of images or other static assets.
If you have a site with a large number of static assets, Press3 is a great solution for you.
How Does Press3 Work?
Press3 works by automatically uploading your assets to your S3 bucket when they reach a certain age. For example, if you have images from old posts that might not get a lot of traffic but still need to remain intact for historical purposes, Press3 is a way to maintain them while saving precious storage space.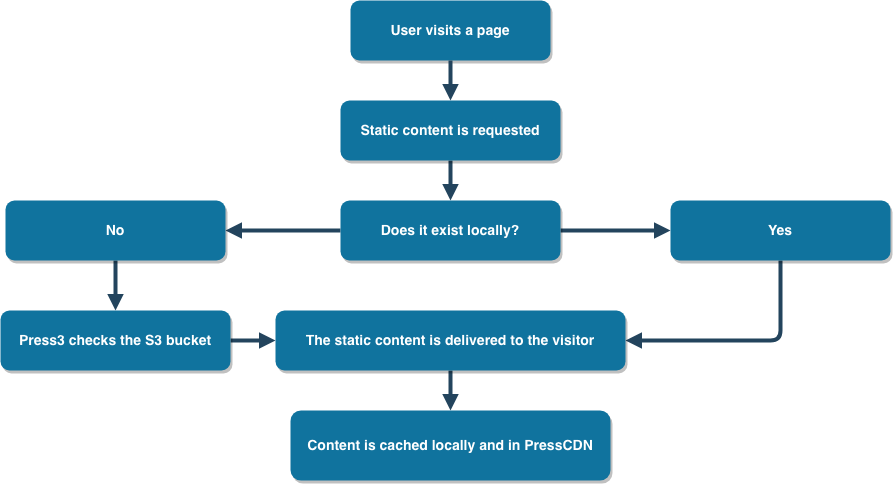 When a page is visited, the server will check to see if the image already exists locally. If not, Press3 will then check for it within your S3 bucket and load it from there. Of course, if subsequent users then visit that same page that is loading the images from Press3, the images are still cached locally and on PressCDN to ensure the fastest speeds possible.
Press3 Requirements
To start using Press3, you'll need to meet the following requirements:
Your WordPress app must be in NGINX-Only mode.
An Amazon S3 bucket located in the same region as your site.
Getting Started
To get started with Press3, just contact our support team to have it set up for you. When submitting your request, please be sure to include the following information: