Changing PHP Versions
Last Updated -
---
Please note that Pagely will end support for PHP 5.6 by January 31, 2019 and all applications will be switched to using PHP 7. Please switch your apps early to avoid issues caused by a forced upgrade.
To toggle between PHP versions, login to atomic-beta.com and click on apps > navigate to the app you want to change > select the "gear" icon > select advanced settings > underneath 'Webserver Type & PHP Version' you should see a toggle icon to switch between PHP 5 and PHP 7.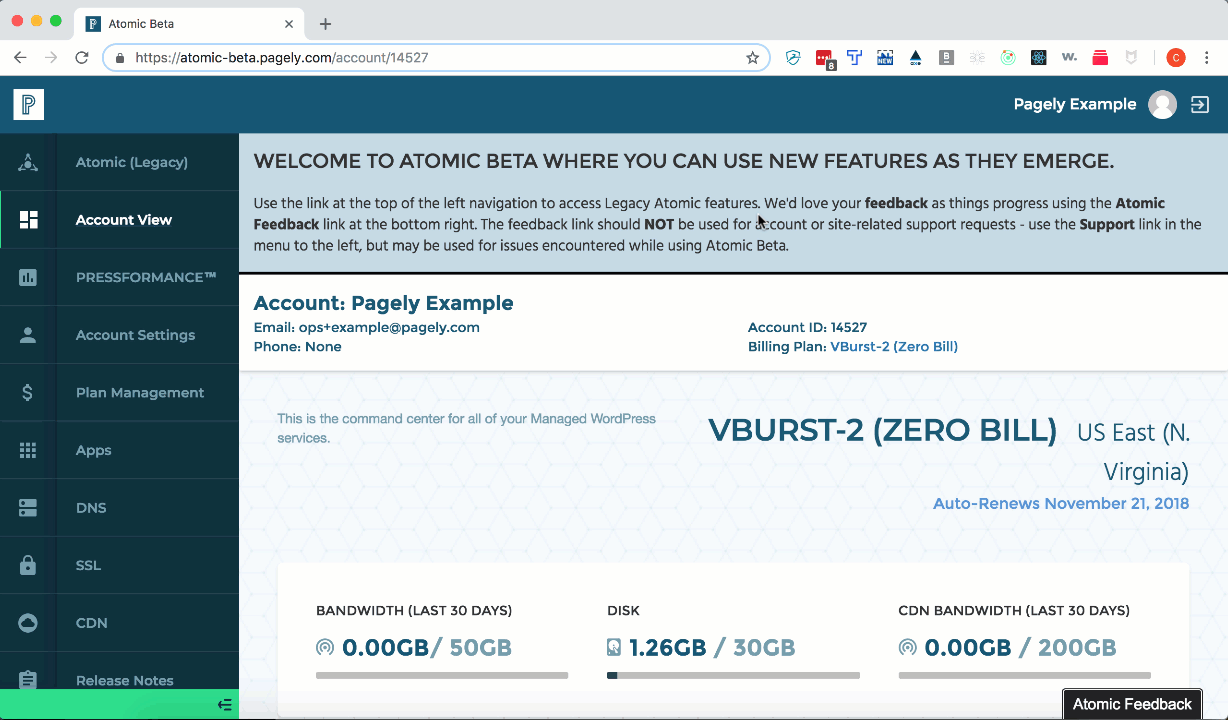 NOTE: If you are concerned about the compatibility of a plugin with PHP 7 we recommend the PHP Compatibility Checker plugin. It's easy to use and generates a nice report for you to see what parts of your code may not be compatible with PHP 7. We recommend disabling the plugin when not actively testing your site.