Toggling PHP Versions in Atomic
To toggle between PHP versions in your Atomic control panel, perform the following:
On the main menu at the left side of the screen, click on Apps.
Locate the app that you want to change the PHP version on and click on the gear icon to the right of the app name.
Next, click on the Show Advanced Options button to show additional app options.
Now that the additional advanced options are shown, you'll now see an option to toggle PHP versions. To switch to PHP 7, toggle to Latest Version (PHP 7).
You're all set! Your PHP version has now been changed. We recommend always keeping up to date by using the latest PHP stable version available. By using the latest version of PHP, not only will your site be more secure, but you'll also be able to take advantage of the incredible speed improvements of PHP 7!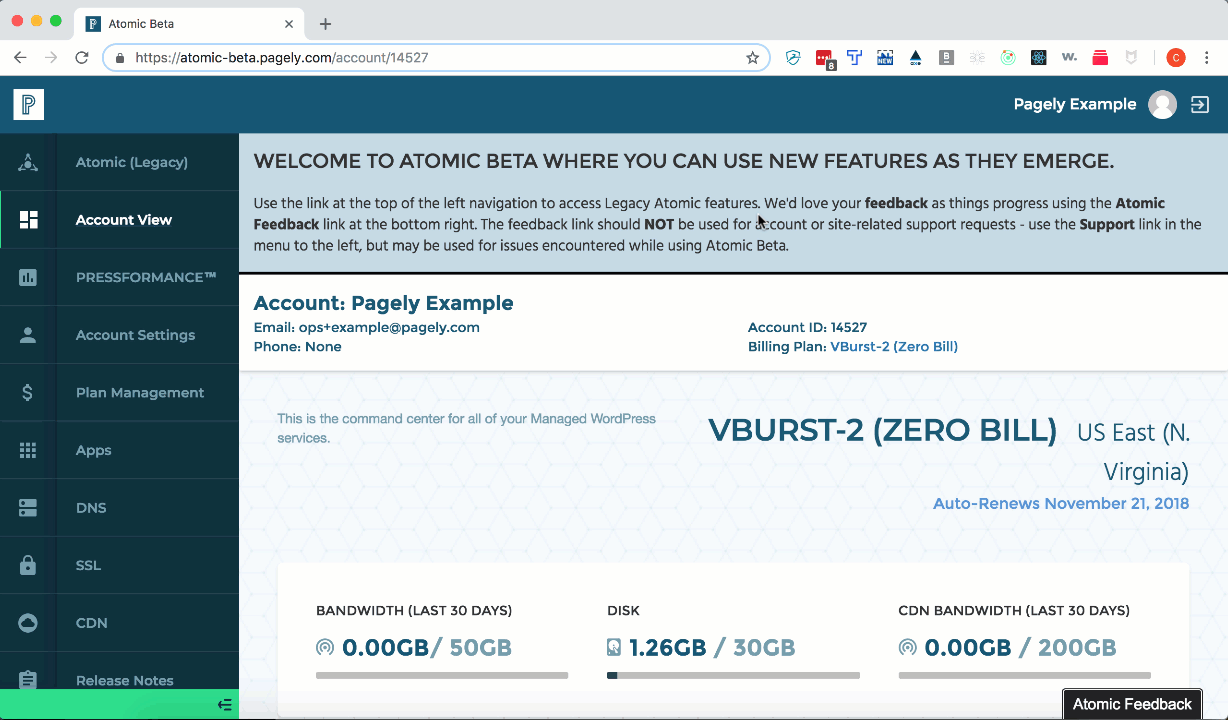 Checking PHP Version Compatibility
If you are concerned about the compatibility of a plugin with PHP 7 we recommend the PHP Compatibility Checker plugin. It's easy to use and generates a nice report for you to see what parts of your code may not be compatible with PHP 7.
We recommend disabling the plugin when not actively testing your site.