In this article, we'll explain how to use the Shared Notes feature to share encrypted notes with Pagely Support and other Atomic users on your account.
Note: Shared Notes are not intended for transmitting data that can be considered to be SPI (Sensitive Personal Information), such as credit card numbers or other highly sensitive information. Pagely will never ask you to submit payment information using Shared Notes or Secure Notes, as that is handled directly by our payment provider. If you need to share a password or other credentials with us, you can use either this Shared Notes feature or our Secure Notes feature.
Start by logging into the Atomic control panel.
On the left side of the page, click on Support.


From the main Support page, select the Shared Notes tab.


In the Submit Shared Note area, enter the information or code you'd like to share with the Pagely Support team and other Atomic users on your account.


Select Submit to add your shared note. You can find your new shared note available to view toward the bottom of the page.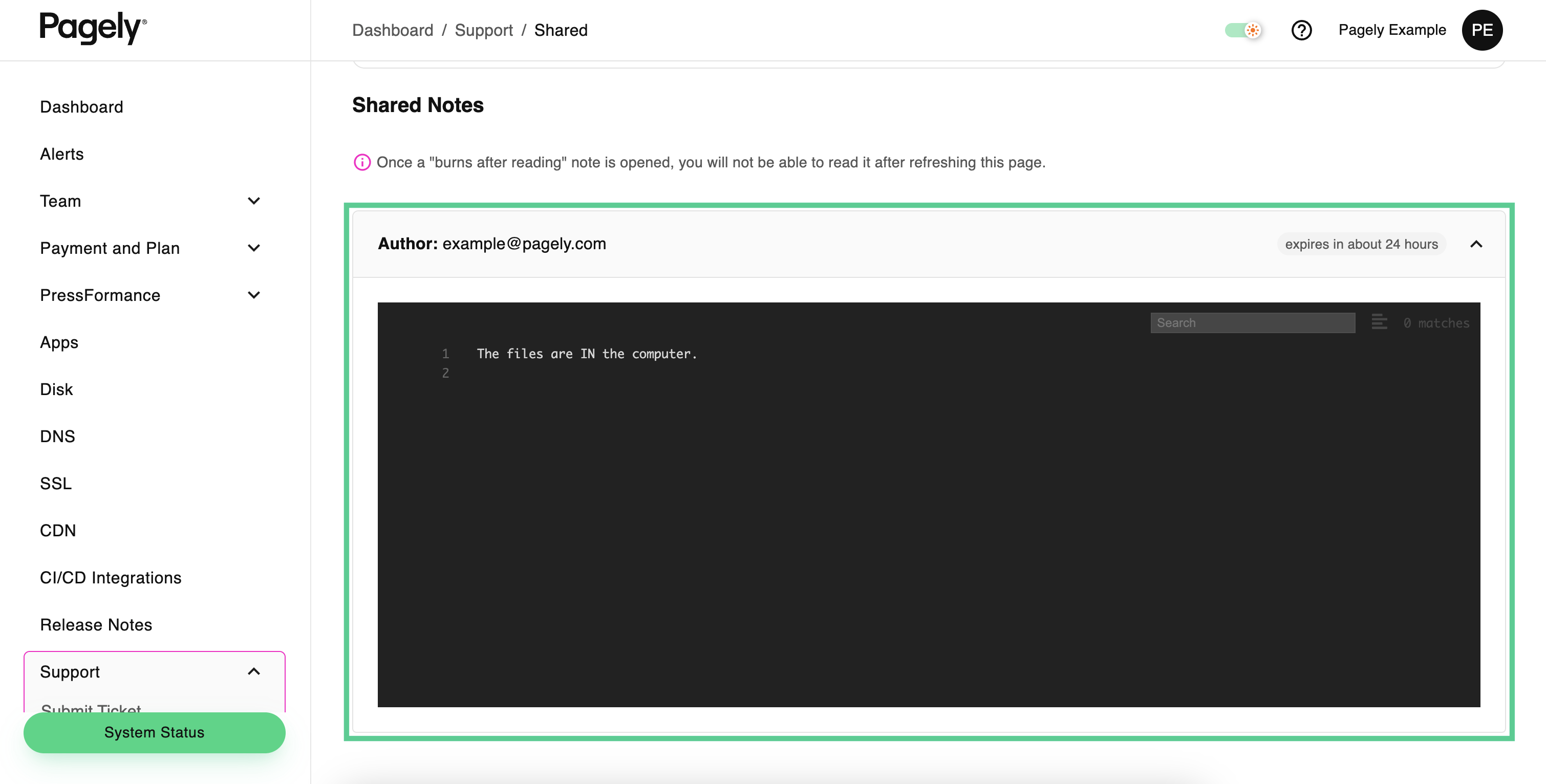 Shared Notes will expire after 24 hours from the time they are submitted. The Pagely Support team may also use "burn after reading" notes for more sensitive issues. Once these are opened, they will no longer appear after refreshing the page.