Changing your site to NGINX-Only
Last Updated -
---
This support article is for our customers on a gen2 server. If you are not sure if your account/site(s) are on a gen2 server, please contact support.
For those on a gen2 server, you have the ability to switch your site to NGINX-only.
By default all Pagely applications deploy with a Apache NGINX reverse proxy. WordPress was traditionally deployed on a LAMP Stack (the A representing Apache), but in general NGINX is better at handling requests. As such, NGINX would serve as a bridge between the traditional web server (Apache) and the outside world to increase performance while maintaining compatibility with older methods.
This has become less necessary over time, and as such many people prefer to remove Apache entirely. To do so, log into atomic > select Apps > under the application you wish to update select the "gear" icon" for your settings > select Advanced options > the last option just above "Default DNS information" will allow you to toggle between NGINX only mode and NGINX+Apache.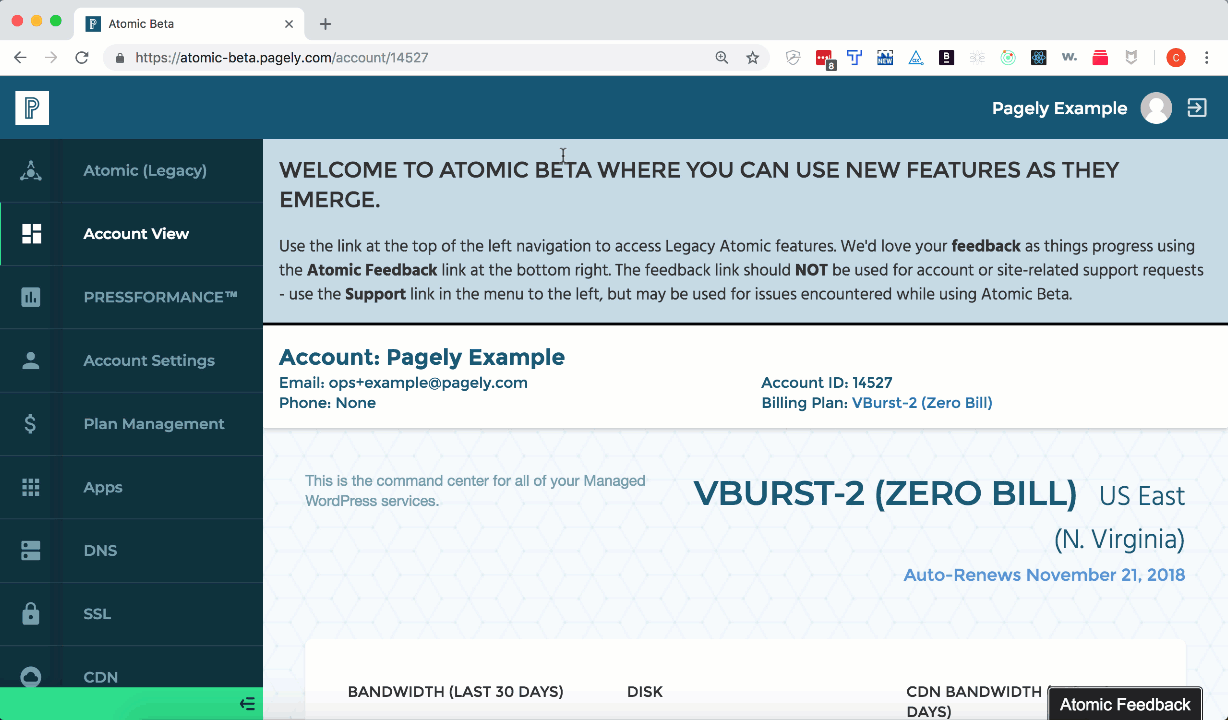 NOTE: If you switch your site to NGINX-only this will remove the ability to use .htaccess. For our shared customers, support will be limited if you require specific NGINX rules that you can normally do via .htacccess. Shared customers will need to use this plugin for standard 301 redirects.
If you have a VPS plan and above, you may want to read our guide for NGINX+Apache and NGINX-only modes for more in-depth information!