Do you need to know more about your current Pagely account's managed WordPress hosting plan or any additional subscriptions on your account? Here's how to get more information from inside the Atomic control panel.
Locating Your Current Plan
To find your current plan, log into the Atomic control panel, then click on the Payment and Plan option on the left side menu.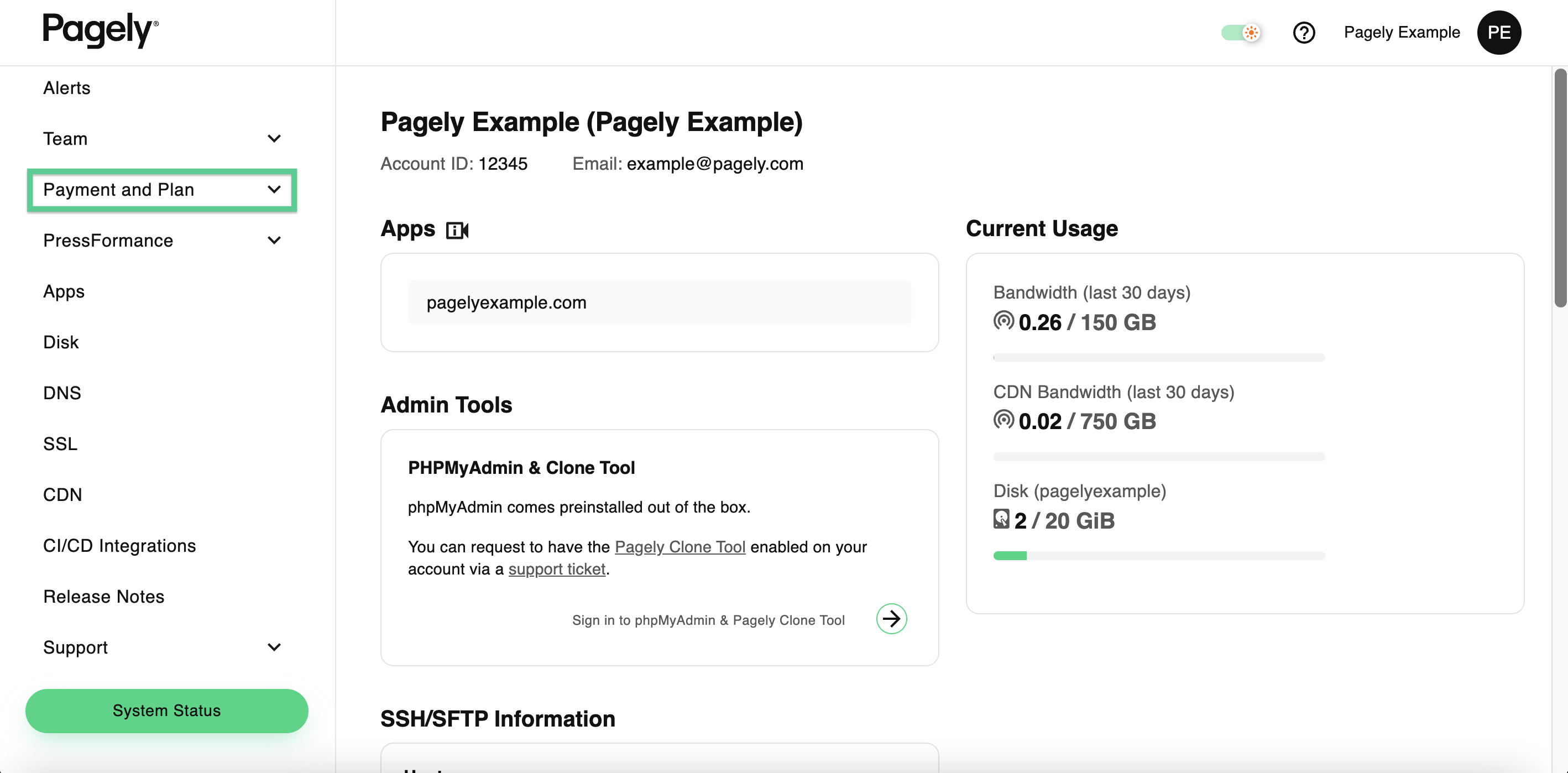 Making Plan Changes
If you need to make changes to your plan or add-ons, you can do so from inside this same area. For more information see our article on performing plan changes in Atomic.