Adding a new site is easy in Atomic. Here's how to do it:
Begin by logging into your Atomic dashboard.
On the left side menu, click on Apps.
On the top right corner of the Apps page, click on the New App button.
A new section will now appear at the top of the page. Inside the Primary Domain field, enter the domain that you want to associate with this new site.
Optionally, if you want to enable WordPress Multisite, enable the appropriate checkbox below the Primary Domain field.
Finally, click on the Save and Create button.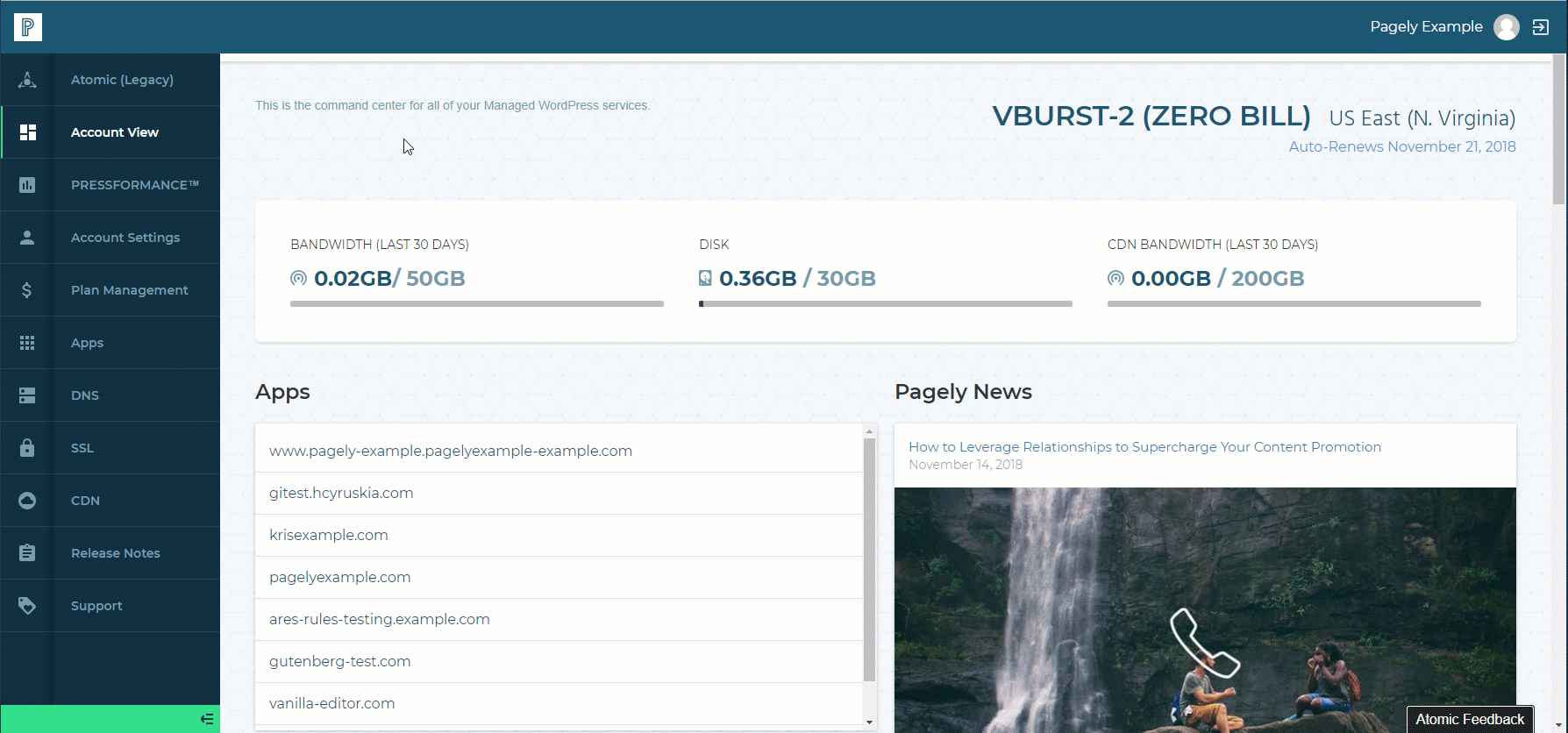 Getting Your New WordPress Site's Details
After your new app is created, you'll receive the following email about your site's Application with your username, site's temporary primary alias, and a link to reset your user's password: