You can easily view your server's disk usage from inside the Atomic control panel. To access an overview of your disk usage, just log into Atomic and click on Disk within the left side menu.
Disk Usage Overview
The disk usage overview section provides you with a look at how much space your files are using and which apps are using the most space.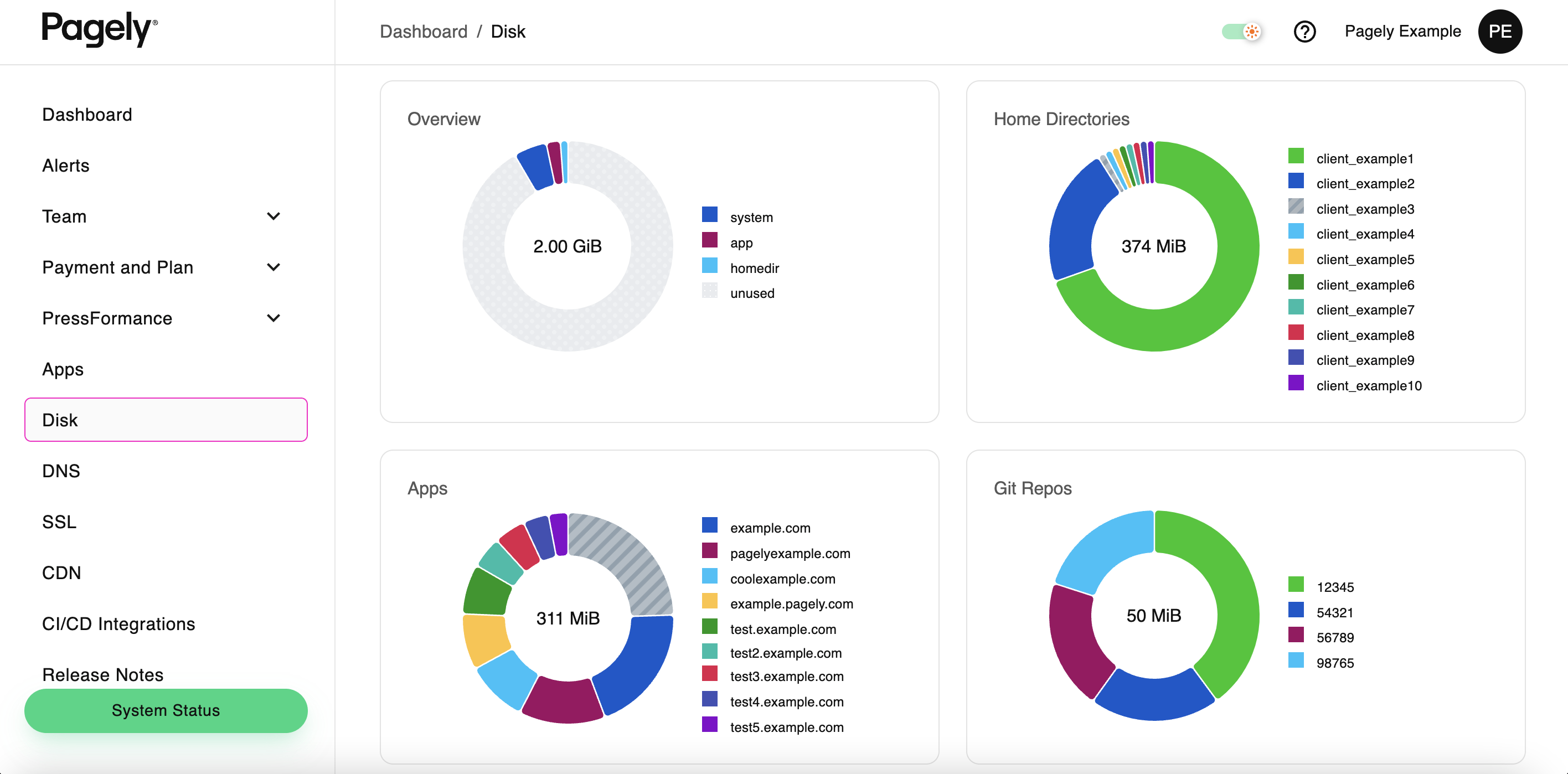 Viewing Disk Usage Details
You're also able to dig deeper into your disk usage details, including historical information, by clicking on one of the graphs or going directly to the Disk Usage section of PressFORMANCE.
For more information on how you can view historical disk usage, filter different types of disk usage, or even export that data, take a look at our article on viewing disk usage history in Atomic.
Increasing Your Disk Capacity
If you're running out of storage space, you can also increase your disk capacity directly from within this same area of Atomic. For more information, take a look at our article on how to increase your server's storage capacity.